All Stand Ye In Holy Places Now Available… and In the UK!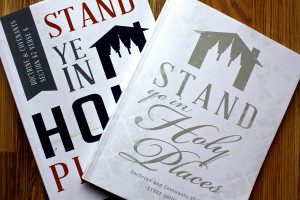 And they are available in Europe here on Amazon.UK
Remember that if you are buying these for your Young Men and Young Women groups you can email me for a bulk code.
And for a limited time I marked down the Amazon.UK prices to reflect the bulk prices since I can't give discounts for Amazon.
I will start posting all sorts of study ideas from the 2013 Adult Doctrinal Study Guide in January as I study these doctrines along with you.  I can't wait (well actually, I have already started studying, but I can't wait to post them…. maybe I won't wait….).
OK… have a good day!