Mar 13 2011
Fun St Patrick's Day Ideas (and new give away)
What are some fun things you do with your family on St Patrick's Day?
I went searching… and thinking…. and here are a few things I came up with or found:
One:
Get some gold chocolate coins and hide them all over your house and have your kids search for them.  You could hide rainbow colored skittles too.
Two:
Make yellow jello and cut into cubes so it looks like gold!
Three:
Make rainbow cupcakes!  How cute are these?  I found this idea here.
Four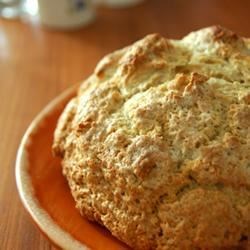 Make Irish Soda Bread!  I have done this before and this a fun treat.  It tastes a lot like scones.  Here is the recipe I used.
Five
Play Bingo as a family and see who is the most lucky!  You can get the cards here.
Six
Check out all of the ideas at sugardoodle - she has a whole bunch of GREAT ideas!!!!
What are your ideas?
Since it is Monday, I had to post this super fun idea by Nikki.  What a great Family Home Evening Idea!
I love the idea of hiding the chocolate gold coins. I just might turn it into an FHE night where they have to read the scriptures about helping them stay on the right path which will lead them to the end and find the coins, which would represent heaven!
10 Responses to "Fun St Patrick's Day Ideas (and new give away)"
We have rainbow pancakes for breakfast with peaches(gold) and whipped cream (clouds). We make our regular buttermilk pancake batter, divide it into seven bowls, coloring each bowl of batter a different rainbow color. Then we cook them and stack them up on our plates topped with the cream and peaches. YUM!

And of course we dress in green. EVERYONE has too as green is mom's favorite color.

#

Ann Snider

on 13 Mar 2011 at 5:27 pm

We always have the traditional corned beef and cabbage dinner. It's a fun way to end the day and it's been fun to have our children start to like the food after a few years.

We also have the kids hunt for gold coins. We have a missionary out and we just sent his all green box. We went to Target and bought all kinds of green foods and snacks and fun $1.00 items There was even a green tie in the dollar section.

I love the idea of hiding the chocolate gold coins. I just might turn it into an FHE night where they have to read the scriptures about helping them stay on the right path which will lead them to the end and find the coins, which would represent heaven!

#

Jessica

on 14 Mar 2011 at 7:24 am

The tricky leprechaun visits our house the night before. He causes all sorts of mischief, like turning everything green(our milk, the toilet water, etc.) and he leaves little messes for us to find. My three-year-old is awe wondering where this little leprechaun is and how he keeps leaving tricks for us throughout the day.

#

Tracy

on 14 Mar 2011 at 12:43 pm

We celebrate birthdays! My daughter's birthday is the day before, so we always spend both days just relaxing and celebrating. I am going to make the rainbow cake for her birthday this year. I also think we will have one of our treasure hunts. My older girls write clues and hide them throughout the house. Then the younger kids get to find the treasure (usually a fun treat that the older ones make.) We are on Spring Break, so the spring cleaning will be complete. Maybe I can talk my kids into helping plant some flowers too.

#

Maria

on 14 Mar 2011 at 12:49 pm

We take small terracotta pots and fill them up with gold candy, like rolos, and then add colored pipe cleaners to look like rainbows sticking out the top. We make these with the kids, then we take them to our grandparents who live close. Holidays are always a good excuse to drop by and visit them!

#

Karin Watkins

on 15 Mar 2011 at 7:26 pm

We do green eggs and ham for breakfast. The leprachauns come to our house too and play little messy tricks. We all wear green and we make green cupcakes for Daddy's office with rainbows made out of airheads stacked on top of each other, then cut, bent into a rainbow with a rolo at the end. I think I saw the idea on Family Fun and his office loves them. Happy St. Patrick's Day everyone. I love this site and I really appreciate all the great ideas. Thanks for sharing.

#

Flowergirl

on 16 Mar 2011 at 4:38 pm

When my kids were little, it was fun to set a trap to try and catch a leprechaun the night before. He always gets away, but not before causing mischief at our house. Like a few other houses he dyes all sorts of things green at our house. Another fun idea my sister did was bake a giant sugar cookie in a round pizza pan, then cuts it in half. Then you frost the cookie and make a rainbow with fruit. Mandarin oranges, strawberries, blueberries, pineapple, etc. It is really cute and fun to eat.

#

Marne

on 16 Mar 2011 at 9:51 pm

We always set up a leprechaun trap the night before. The leprechaun comes and makes a mess of everything and leaves Lucky Charms for breakfast. One year the leprechaun left clues for the kids on a treasure hunt where they found gold chocolate coins at the end. They loved that! I always make rainbow jello for part of lunch (or dinner) and this year I am making pistachio bundt cake for dessert! Last year I did the rainbow cupcakes and they were a hit but really time consuming. We don't do too much green food since that makes it un-appetizing for all of us.

#

Kayleen

on 23 Feb 2012 at 9:47 pm

I am so excited to try your cupcakes! St. Patrick's day is my birthday so we're going to use them for our treats. I have always had green cakes so this idea was refreshing. Thank you for your amazing site!
Leave a Reply