Why is Chastity Important?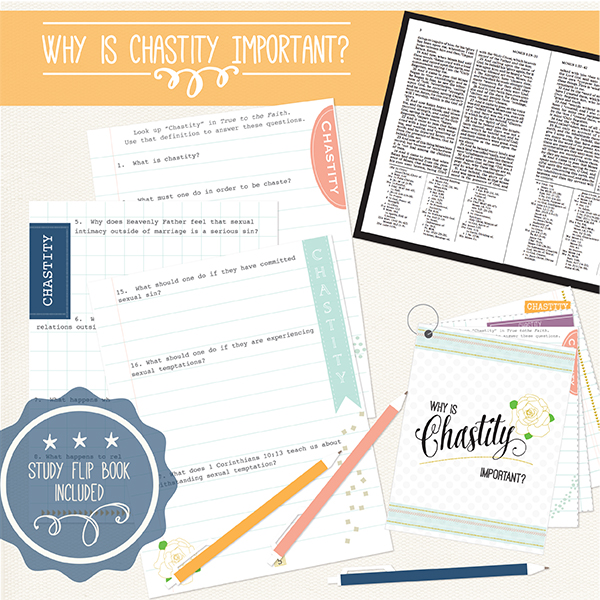 Why is Chastity Important?
This is a teaching package and a printable study flip book!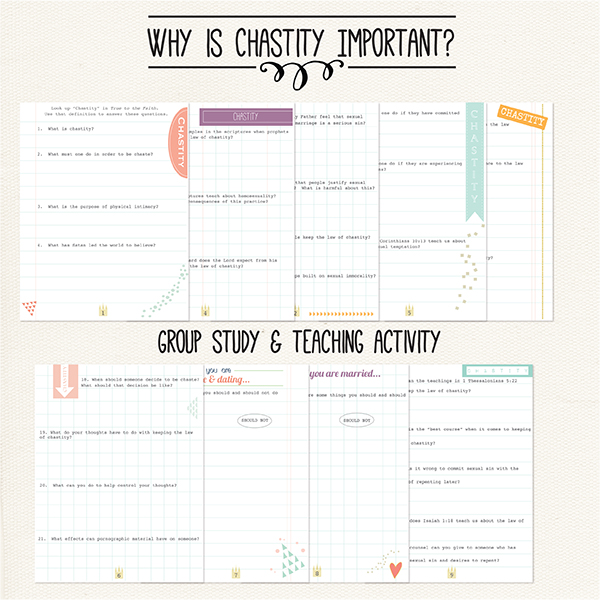 This comes with an awesome group study and teaching activity where they will really dive into the definition for "Chastity" in True to the Faith.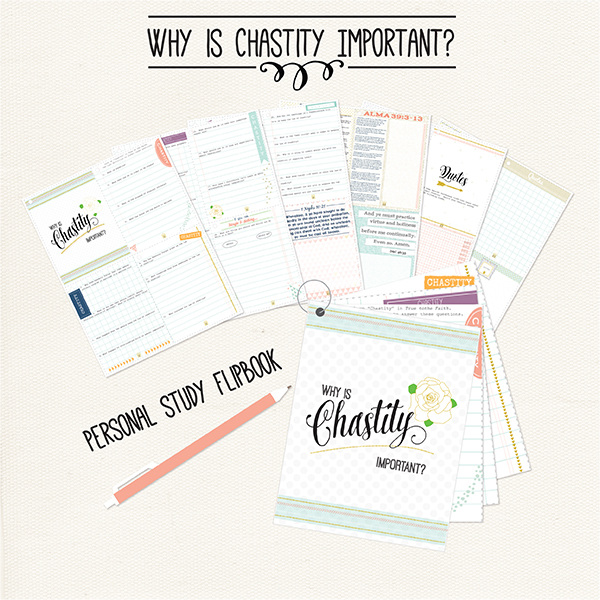 This also comes in a printable 4-per-page study flip book!  You can use these with the group teaching experience, or you can have them study quietly on their own.
You can find this HERE.
It is also available in our August Combo Package HERE.
– Also, check out our article about teaching chastity and virtue HERE.
– HERE is a page on lds.org with quotes from prophets about chastity.
– Elder Holland gave an amazing and insightful talk about chastity HERE.