May 30 2013
Come Follow Me Curriculum Print-Out (July-December)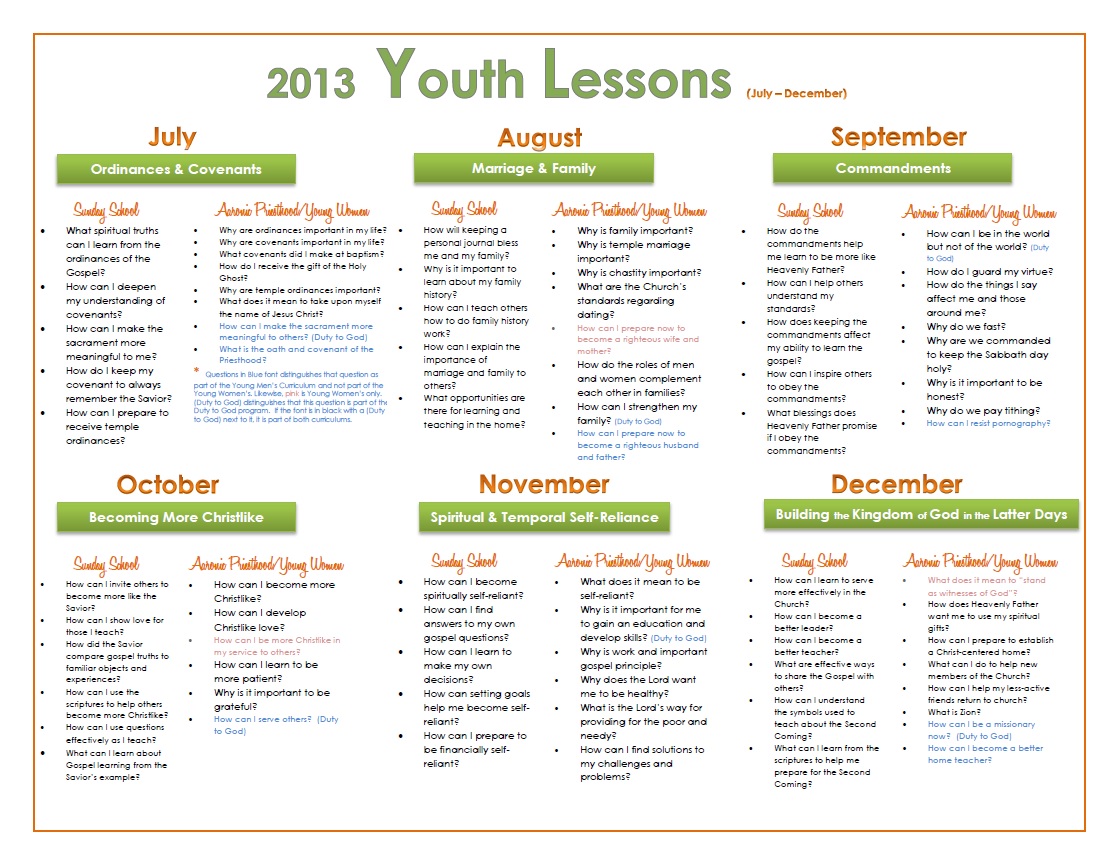 Here is the Come Follow Me Curriculum print-out for the rest of the year!
The last one I posted at the beginning of the year covered January through June.  So here is July through December!
This covers all of the questions for Sunday School, Young Men and Young Women.
If you would like the Primary lessons as well, go here.
Some ways these can be useful for you are…
For parents to know what their youth are learning about in church.  This can help you prepare your kids as well as encourage discussion after their lessons.

For leaders to see at a glance what, when and who will teach which lessons
For leaders and teachers to know what they youth are learning in their other class so they can reference each other
For youth to know what they are learning so they can prepare themselves for class
For youth and class leaders to plan activities centered on the topic each month
Here is the PDF for you:
Come Follow Me Youth Lessons 2013 (July – August)
3 Responses to "Come Follow Me Curriculum Print-Out (July-December)"
#

Summer

on 17 Jun 2013 at 8:51 pm

Thank you, Shannon, this is wonderful! Will you be sharing ideas for Come Follow Me in July (Ordinances and Covenants) very soon? I'm studying/planning ahead to teach next month, and would love to have your downloads for the lessons ahead of time.

#

Heidi

on 20 Jul 2013 at 1:53 am

Thank you!

#

Kari

on 27 Dec 2014 at 4:16 pm

Are you going to be making or do you know of another site that has the Come Follow Me Curriculum Print-Out for 2015? I love to see all the lessons for each month and the whole year.
Leave a Reply