Oct 23 2012
Harold B. Lee Quote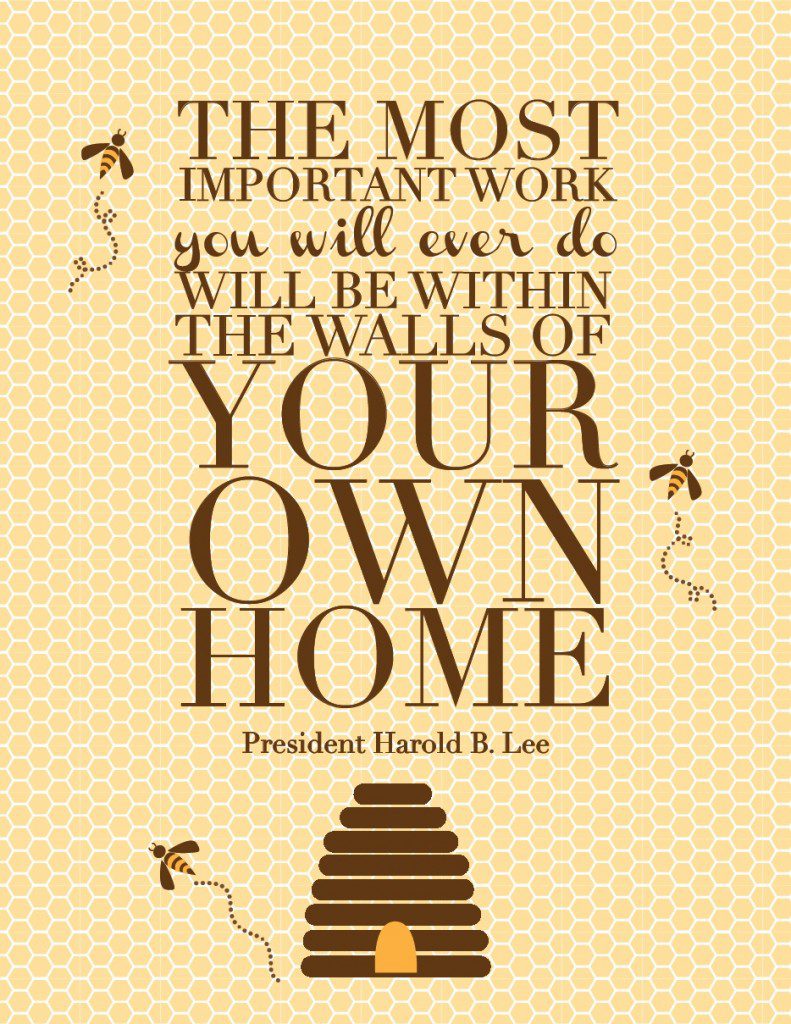 Here is a DARLING quote  that Ashley from Elizabeth Does Design put together.
It is definitely going up on my fridge.
Here is the PDF that you can print off:  President Lee Quote
6 Responses to "Harold B. Lee Quote"
LOVE this! Thank you!

#

Kathy

on 25 Oct 2012 at 5:19 am

It is a great quote, but – and this is going to date me – it was David O. McKay who said it first. This saying was quoted often while I was growing up.

#

Shar

on 25 Oct 2012 at 4:52 pm

Mine printed out pink! I don't know what I did…
But its still going up! Thanks, this is so cute!

Love this! My sister-in-law just forwarded it to me in an e-mail. I was suppose to go visiting teaching, right when I'm ready to leave my companion calls and says you have the lesson right? So I said sure, I printed this out it went right along with the message, trimmed the edges, went out to my art shack and found some picture frames that my sister -in -law had given me that her neighbor had left out by the curb, really cute with gold edges, and put this quote inside. Took less than 5 minutes and turned out gorgeous!! They were impressed and I think will hang them in their home! Yay Hooray Red Headed Hostess Saves the day. I guess it should be important to point out I was to schedule the appointments and she was to teach the lesson! Oh well! I was glad to help, love your blog, I am now one of your newest subscribers! Thanks a million!! In the future I may post a picture of how they turned out!!

#

Katie

on 26 Oct 2012 at 1:41 am

Thank you! So very true! and very CUTE!!

#

Becky

on 14 Jan 2013 at 6:51 pm

Hi shannon…. Mine printed out pink too…. and I prefer the yellow… do you know how I fix this?

thank you!
Leave a Reply