Apr 04 2012
ALL of the Book of Mormon Page Titles in ONE PDF!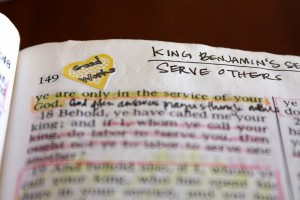 Because I tend to post things as I finish them…
I know that there are things spread throughout my blog which become a treasure hunt for you as you try and find the next post in a series of things.
So I would like to give a huge THANKS to Sarah Stillman of Confessions of a Slacker Mom who put ALL of the Book of Mormon titles into ONE PDF!
Wow!  That is a lot of work.  Thank you Sarah!
She kept the books separate so if you just want 2 Nephi, you can still go in and tell your printer which pages to print.
So here is the PDF… and take a moment and jump over and check out her blog.
PDF:  Book of Mormon Page Titles
36 Responses to "ALL of the Book of Mormon Page Titles in ONE PDF!"
#

Kim

on 04 Apr 2012 at 6:57 am

You are awesome! Thanks for putting this together for me!

What a nice thing to do for us all Sarah. And you with all you do and a new baby…. you are wonderful.. I always come here first when I get on my computer.
Thanks again

What a gift, for sure. I am printing this off as I type. I follow your blog faithfully! marshasayer.blogspot.com

#

girlsmama

on 04 Apr 2012 at 3:28 pm

Awesome! I am using these with our family scripture study and they have been invaluable. Thank you both!

#

Allison B

on 04 Apr 2012 at 3:58 pm

SWEET!!!

#

~S

on 04 Apr 2012 at 4:43 pm

I beg to differ with Sarah Stillman…….she's NO SLACKER!! Thank you so much! Now if someone could help me understand what I've been trying to read in the bible. ;o)
~Shari R.

#

Toni

on 04 Apr 2012 at 4:52 pm

Thank you Shannon and Sarah for sharing your time and talents making our life easier. Have a great spring, and don't let the Easter Bunny leave any raw Easter eggs. Shannon your blog is my first stop in the morning. I'm never disappointed. Thank you most kindly, your tops.

#

Cynthia Olsen

on 04 Apr 2012 at 6:56 pm

Thanks to Both of You! Shannon, you have helped me in ways you will never know. Sarah, you always make me laugh – thanks for the combo pdf on the BofM Page Titles. You two are AWESOME!

Awesome! I had all of the previous posts bookmarked so now I can just use this! Thank you!

#

Diane

on 05 Apr 2012 at 4:53 am

Oh wow….what a huge, yet fabulous job. Thank you so much. I wish I could send you some chocolate chip cookies for these gems. I rec'd the scripture journals on Tuesday, and I love them. Huge hugs and thank you!!!
Diane

Shannon – I still can't open any of your PDF files! Is there some secret? I gueass I shouldn't say I can't open them, because they open but there is nothing there but a blank gray screen. HELP!!! I really want to do your scripture journal stuff, but I can't get them! Thanks is advance for your help.

#

Katharine

on 25 Apr 2012 at 11:49 am

Hello,
I just wanted to say thank you for putting this up! I found your blog through Pinterest, and spent all day yesterday marking my scriptures with these titles. It was so wonderful! I was baptized 3 years ago and while I've been very active and even married in the temple, I still struggle with how to study so that I understand and can recall information from the scriptures. This was a huge help to get me started studying in depth, thank you!

Oh my goodness!!!!! I LOVE this thank you for all your hard work & for being willing to share this will us. You both are amazing… I agree with Diane, I wish I could send you some cookies!!

#

Nancy W

on 26 Apr 2012 at 5:00 pm

This is wonderful. Does anyone have the sectionalizing all done on one file also? I need as much help as I can get when studying the scriptures so thanks for all you have done.

#

Laurie

on 27 Apr 2012 at 5:13 am

This is wonderful! Thank you!!!

#

Marie

on 27 Apr 2012 at 6:22 am

Thank you, thank you!! I'm SOOOOOoooOoooOo excited to use this, and to share it with others. . . .and to tell them about your blogs!! Your HARD WORK is MUCH APPRECIATED Sarah, and thank you Shannon for sharing your talents too!! This is my first time visiting your blog!! Love it already!!

#

Kristie

on 28 Apr 2012 at 5:41 pm

I am SO excited about this!! Thank you for sharing–it was ALOT of work!! I saw this on pinterest and "pinned" it and so have several others after me!!

Wow! Is this ever a great post!! Thanks you! Thank you!
xoBecca

#

Pam

on 06 May 2012 at 2:41 am

This is awesome. I found your website because my sister pinned you on Pinterest. Love it!! Thank you so much for your hard work. This is a great quick reference tool.

This is fabulous! But for some reason, when I click on the PDF, I just get a blank page. Any ideas?

#

Jessica

on 21 May 2012 at 2:31 pm

Hi! I am getting baptized on Saturday, and I need help with studying! I have started the Page titles and I think it is absolutely wonderful! I ADORE the way you mark your scriptures! But could you possibly help me with the sectionalizing? I'm a little confused, could you please help me? Thank you for everything! Your website is a HUGE help!

-Jessica

#

Nancy

on 31 May 2012 at 11:07 pm

Impressive. Just when I thought I've seen it all, Pinterest talent continues to shine through… Thank you, Sarah! This 'synopsis' of pages will bless many lives as my husband and I teach the Gospel to our prisoners in Phoenix. Keep up your Good Works, this truly is a valuable gift… You are wonderful!

#

Uila

on 27 Jul 2012 at 8:31 pm

Thank you so much for this. It will give me encouragement to read/title each page! Awesome!

#

Julie

on 13 Aug 2012 at 4:52 am

This is amazing. Cannot thank you enough…….

#

Elaine

on 18 Sep 2012 at 6:46 pm

THANK YOU…. for sharing something you put so much effort into for everyone to enjoy!!!

#

Cathy

on 31 Oct 2012 at 7:34 pm

Thank you for sharing this information with everyone. I also am having problems when I click on the PDF, I get a blank page as well.
Do you know how to fix this or where we can get the all the title page's?
Thank you for your help, I have enjoy your website.

#

Megan

on 01 Dec 2012 at 8:09 pm

Thank you SO much!! These headings are SO helpful!! Thanks again!

I wanted to let you know that I used this all year long and loooooooved it. I love looking back at my BOM now and seeing all the topics and highlighting I've done within. Thanks so much!

#

Brittni

on 24 Dec 2012 at 2:42 am

#72?
P.s. Thanks for this! Love it! It will be useful on my mission!!

THANKS! This is so helpful!

I seriously can not thank you enough for taking the time to do this. Reading The Book of Mormon has been such a struggle for me my whole life! You just changed that! A huge Thank You!!!!

#

Nicole

on 29 Jan 2013 at 11:34 pm

This is incredibly and spectacularly impressive. This is exactly how the internet can be used for our benefit and our spiritual growth. I am truly impressed and inspired. Many many thanks! You will be eternally blessed for sharing!

#

danielle

on 03 Feb 2013 at 6:28 am

This is great for a newbie like myself. Ps..what font are you using on this site. It is absolutely stunning! (i.e Leave a Reply font)

Hi Danielle! So happy you like it! I wish I knew and could tell you. My web guys are the ones who put this together. I like it too!!

#

Deb

on 22 May 2013 at 4:58 pm

I would really like to get a copy of "The Book of Mormon Page Titles." For some reason it doesn't download properly for me. It comes out with blank lines on it. If possible could you please email it to me.
Thanks in advance.

#

Lisa

on 24 Mar 2014 at 12:55 am

Shannon and Sarah. Thank you. This is so helpful!

Would you take a look at the title for page 409. I'm wondering if it is correct. Was it the Gadianton's children or the "Lamanite's" children?

Shannon, you are one of those angels talked about on one of your 3rd Nephi glue-ins!! Thank you SO much for all your efforts. Amazing!
Leave a Reply