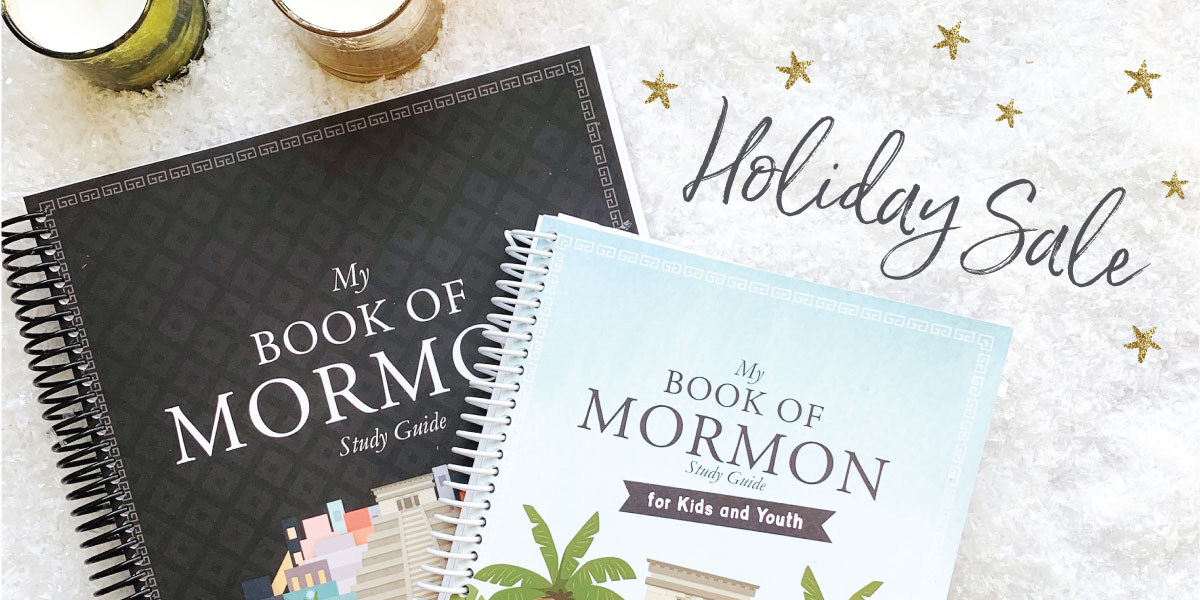 Sales Ends on 01/06/2020 at midnight Mountain Time.
We are excited to announce our annual Holiday Sale!! We always have our best discounts during this time.  This year get the following discounts:
15% OFF all books-no coupon code needed.  All books are already marked down.
20% OFF all downloads.  Use code Holiday2019 (This code does not apply to our Weekly Scripture Kits Subscription)
50% OFF your first month for our Weekly Scripture Kits Subscription.  Charged monthly.  Use code 50off
*NOTE: Our weekly kits are currently covering the last part of the New Testament.  The first Book of Mormon Kits will start showing in the subscription around mid December for active subscribers.
*Discounts and coupon codes cannot be combined with other discounts or with bulk rate pricing on books