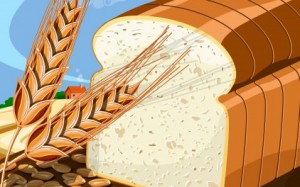 Today I am reaching out
and tapping into my resources… which is all of you amazing people.
I have just been diagnosed with Hashimoto's Disease, which basically means that I can't have gluten anymore.  It is totally a bitter-sweet diagnosis.  Sweet because it explains a lot of things and I am grateful for this information, bitter because, well, gluten is everywhere.
Label reading is now my new hobby!   So basically I will not be putting my husband through the torture of grocery shopping with me since I think he is allergic to shopping.  🙂
So I am pretty confident that many of you, either because of yourselves or family members, have already walked this road for awhile and I am hoping you can shorten my learning curve a bit and send me your tips, advice and best resources.
And favorite stores.
And recipes.
And products.
And Restaurants.
Onto a new journey.  Here we go…