Alma 36-39 Sectionalizing Guide- The Red Headed Hostess
Sectionalizing is one of my favorite ways to mark my scriptures.
It is a scripture marking technique I have used for years.  It is simply taking a chapter in the scriptures and dividing it into multiple "sections."  So you just group scriptures together that talk about the same part of a story, doctrine, teaching, etc.  Sectionalizing is beneficial because it can help you digest a chapter a little easier, as well as find things within the chapter in a snap!  Also, if you are a teacher, sectionalizing helps because you can see the story line unfold as well as significant doctrines or principles you may want to focus on.
If you want to give this a try, here is a suggested marking guide for Alma 36-39.
Note:  These are just suggestions.  You should read the verses first and substitute your own insights if you think of something different.
Here is the Alma 36-42 PDF:  Marking Guide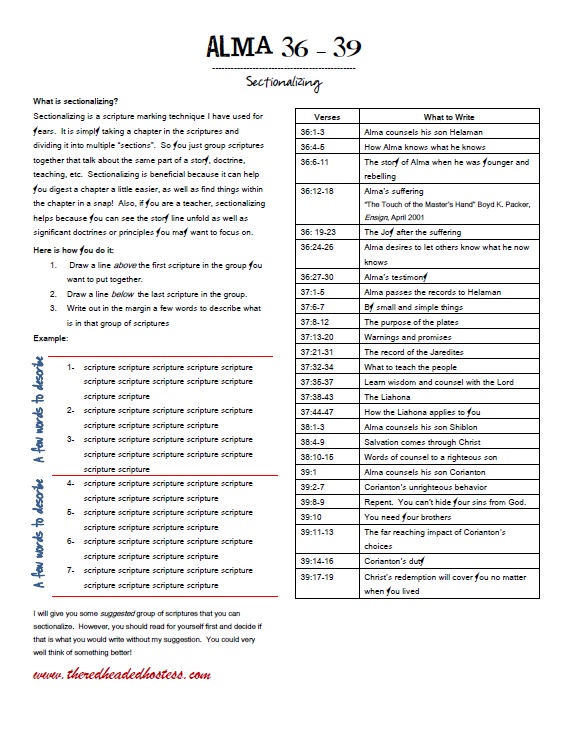 Here is the Alma 36-42 PDF:  Marking Guide