Journal, Personal Progress and Pamphlet Carrier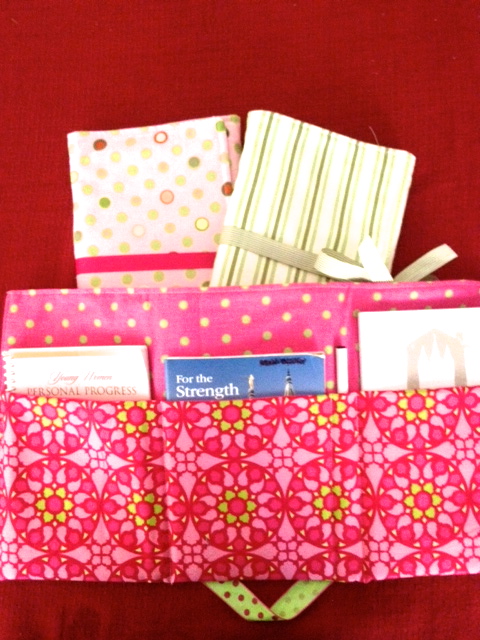 I received an email from Mari, a young woman leader  from Sydney, Australia, and she sent me this awesome picture of this carrier they made for their young women!
I love these for a variety of reasons, but mostly because they help the girls keep their Personal Progress book, their For the Strength of Youth pamphlet, and their mutual journals, organized and in good condition, AND the girls are more likely to bring them every Sunday!!  Brilliant!
If you want to make something similar, you may have to do some exploring to figure out exactly how to do this, but this is what Mari said in her email:
"Just wanted to show you what we gave our YW for Christmas today. We made these folders from a pattern we found on Pinterest, adapting the pattern to fit the YW journals. They'll be able to keep their PP book, journal and copy of For the strength of youth as well."
So, if any of you attempt this, or know how to attempt this, please leave some tips in the comment section below.