YOUR Scripture Journal Pics
I have been wanting to do a post like this for awhile…
And I thought today would be a good day to start.
Some of you have taken the time to send in photos of your scripture journals and I would like to start sharing them because….
1-  You are amazing, inspiring women who can learn from each other
2-  When you see something visually that someone else has done, you can better picture what will work for you
3-  I like to learn from you
So, today you get to see some journal pics from Corissa Langheinrich and her husband Kris.  Doesn't that just sound so cute?  Kris and Corissa?  It was like they were named for each other.  She and her husband have been using the Family Scripture Study Journal to study together as a couple.
They are seriously so cute.  They have a blog… and she is a photographer.  You can see them here.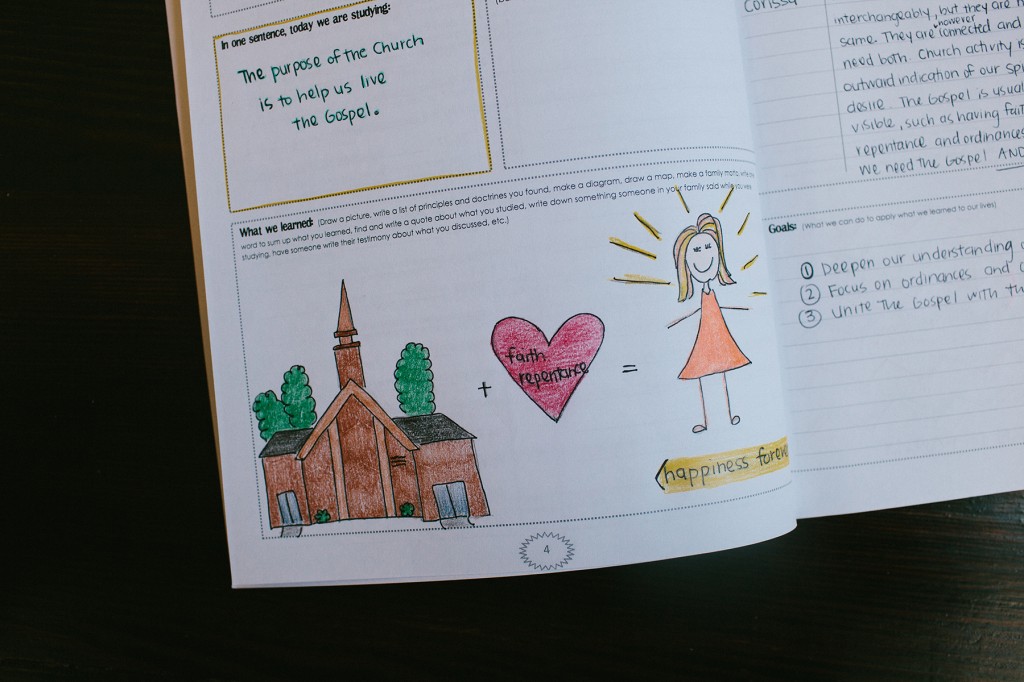 I love that they use this journal to study together.
And I love that they will be able to look back at them in years ahead.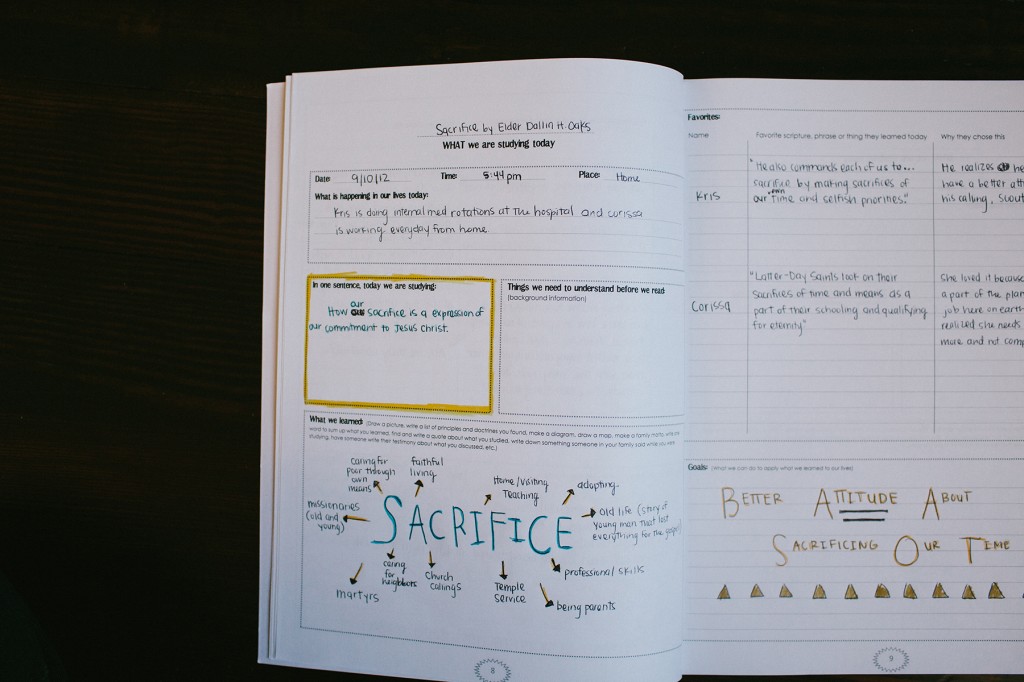 How fun to peek into Kris and Corissa's life.  And I love how they took Elder Oak's talk and likened it unto themselves.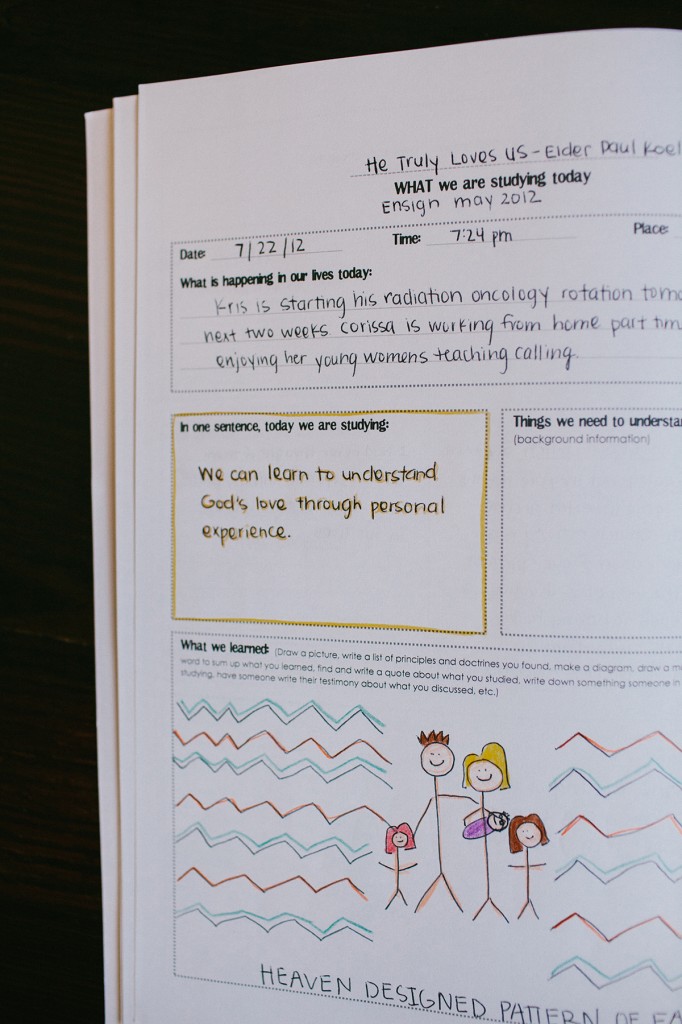 We can see that they used their journals to study conference talks.  What a GREAT idea.
Thank you Kris and Corissa for sharing and inspiring the rest of us.
*** If you have journal pics of your own – please send them my way….  you never know who may benefit from your work.