Old Testament Scripture Mastery Stickers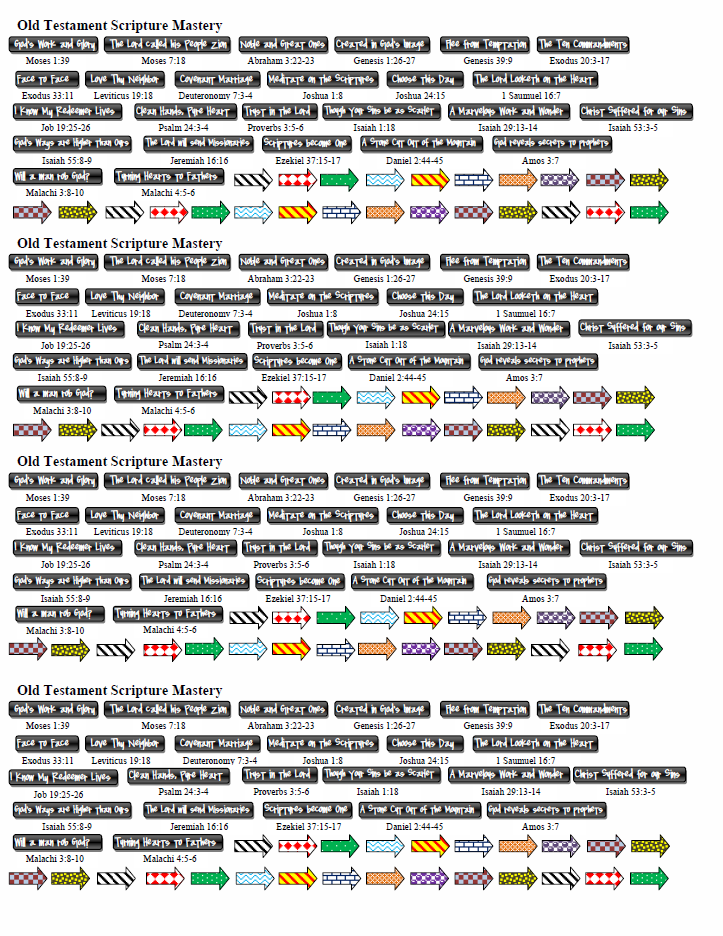 Here are the Scripture Mastery Stickers for the Old Testament!
They are meant to be printed on FULL 8 1/2 x 11 sticker sheets.  You can get them at any office supply store, or even Walmart.
After you print them, you just cut them out, peel off the back, and put them in your scriptures next to the correct scripture mastery scripture!
(I am recycling last year's Doctrine and Covenants pics)
They are made really small so they fit comfortably in your margin.
The PDF file has four complete sets of the OT scripture mastery scriptures.
However, if you would like all 100 scripture mastery on one sheet…. go here.
Here is the PDF for the Old Testament Stickers:  scripture mastery stickers old testament four sets