How Can I Know My Heavenly Father?- The Red Headed Hostess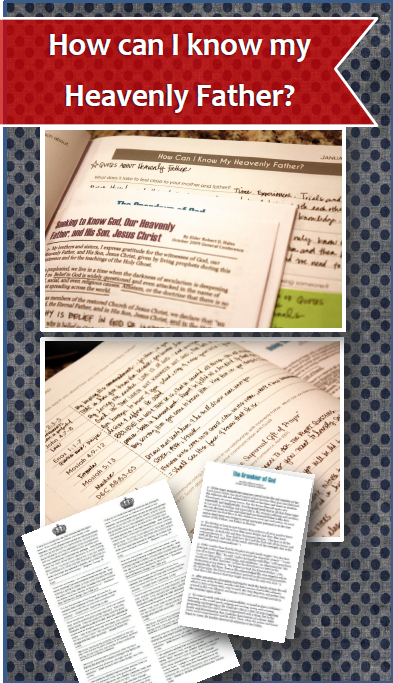 I just finished studying this lesson in my Adult Study Guide, and what a great topic this is!
This lesson is all about coming to know Heavenly Father better, and I imagine we could all improve in this area and would benefit a lot by doing so! 🙂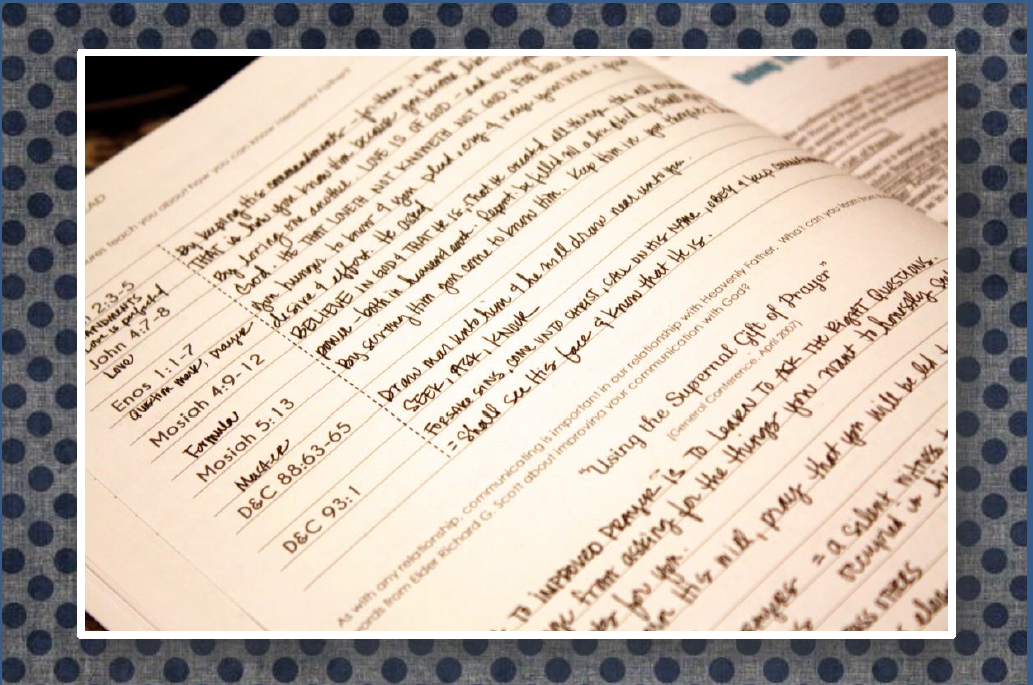 To help you with your own study, I have a couple of things for you.
1.  Here are some of my favorite quotes about Heavenly Father.  In fact, this would be an interesting way to start a class or FHE on this topic- just pass out the quotes to each person and tell them that they are about to read some truly amazing quotes.  Invite them to read and underline their favorite phrases and then share when they are finished.  I have no doubt that some of their favorite phrases will be a natural transition into the topic of the lesson.  Once you read them you will see what I mean.
Here are the quotes:  Heavenly Father quotes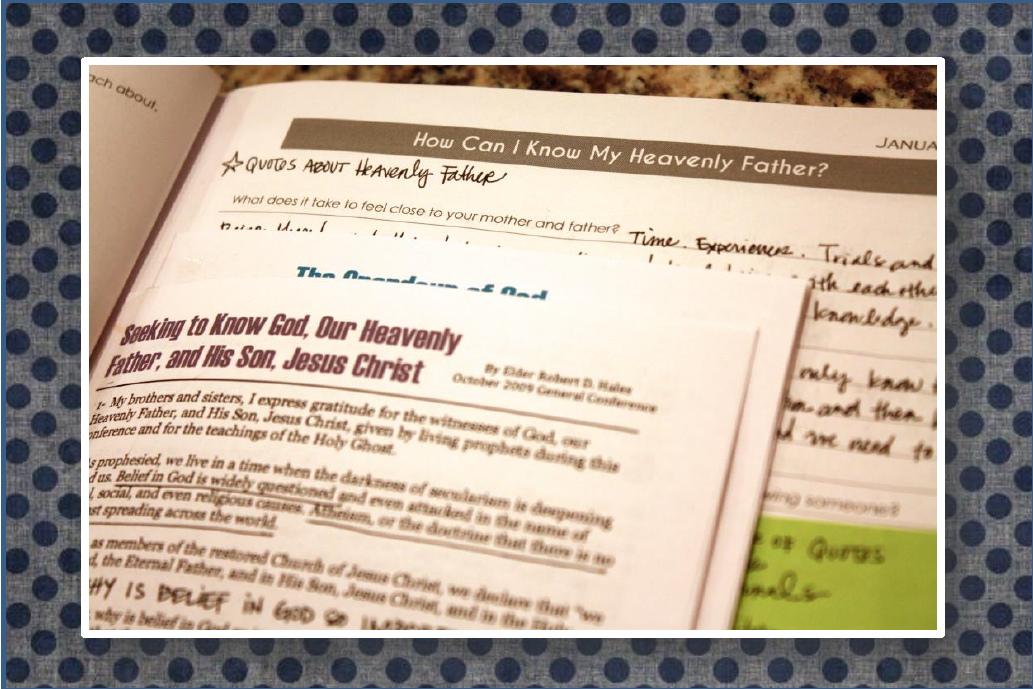 2.  Here are the suggested talks for this lesson in pamphlet form.  One of the things that impacted me the most was in Elder Scott's talk when he taught about how President Hinckley prayed – I learned a lot from that!
To see how to add a talk to your study journal, check out this post.  And remember that when you open the PDF it will look weird because the front page will be in the bottom right corner.  Just print the pages back-to-back then fold it over and everything will be just right.
Oh, and the paragraphs are numbered so if you are using these in class you can reference paragraphs easily.  You can also easily divide up the paragraphs for the youth to read, if you choose to do so.
Here are the talks:
Using the Supernal Gift of Prayer by Elder Richard G. Scott
Seeking to Know God, Our Heavenly Father, and His Son, Jesus Christ by Elder Robert D. Hales
The Grandeur of God by Elder Jeffrey R. Holland
And here is our teaching package for this lesson: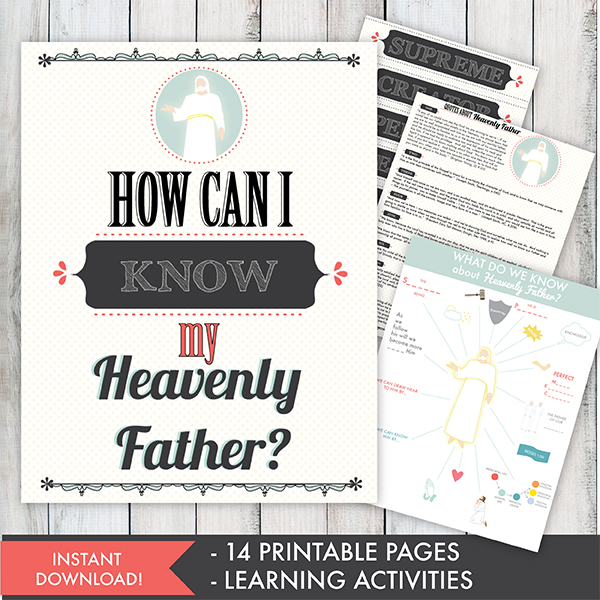 You can read more about this package HERE.