2018 #LIGHTtheWORLD- The Red Headed Hostess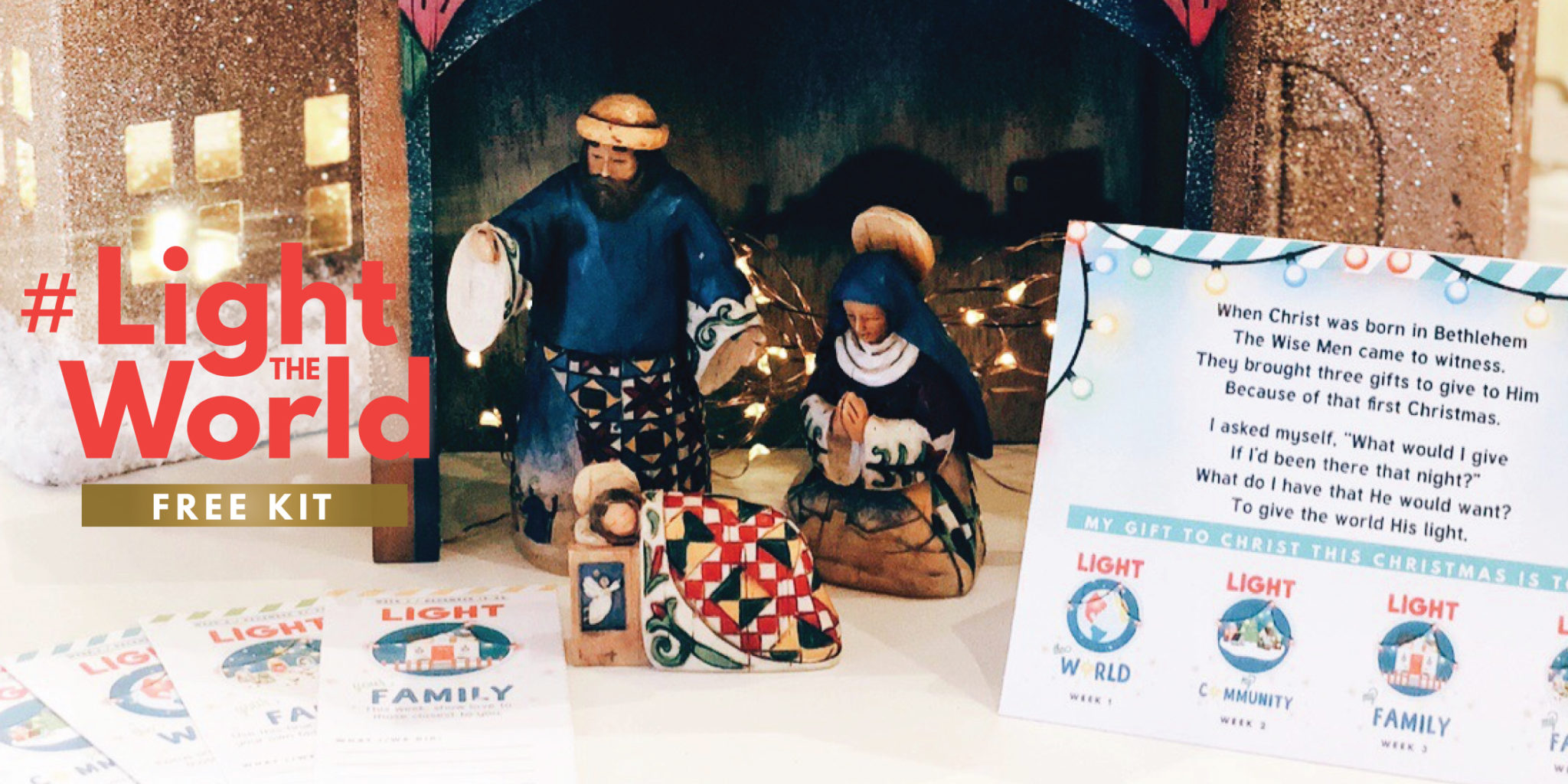 2018 #LIGHTtheWORLD
Christmas reminds us the Jesus Christ is the "Light of the World" (John 8:12).  He also has taught us that "Ye are the Light of the World," (Matthew 5:14).  This Christmas, Mormon.org has invited us to "give as He gave" and by so doing we will #LIGHTtheWORLD."
Each week in December, Mormon.org has asked us to Light the World in four ways:
Week 1 Light the WORLD
Week 2 Light your COMMUNITY
Week 3 Light your FAMILY
Week 4 Light your FAITH
We hope this kit will help you #LIGHTtheWORLD this Christmas and make your holiday season even more special.

Week 3: Light your Family

Week 2: Light your Community


The below three kits are past kits from 2017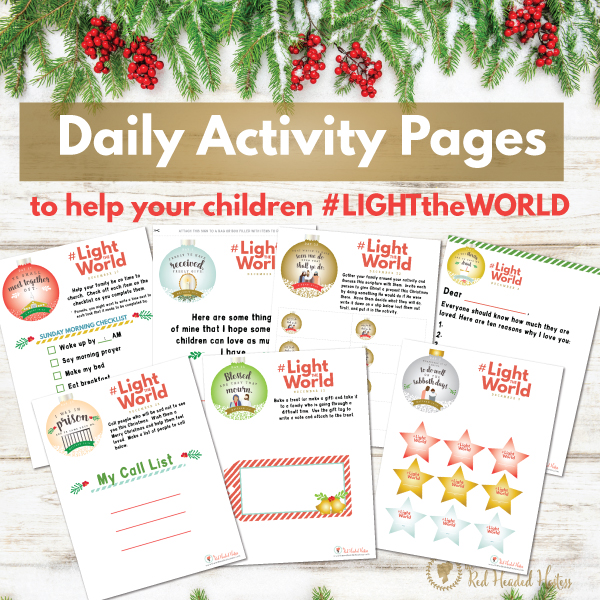 FREE!  Here are 25 activity pages to help your children #LIGHTtheWORLD this Christmas.  Each day there is an activity that they can do to help them serve and be inspired by the daily scriptures give to us through
mormon.org
.  We suggest that each day you read the scripture with your children, watch the daily video on
mormon.org
, and help them have a great experience with the activity sheet.
We suggest that you print all 25 sheets and have them ready at the beginning of the month so as your schedules become busier as Christmas approaches, you have everything ready to go!  Super simple!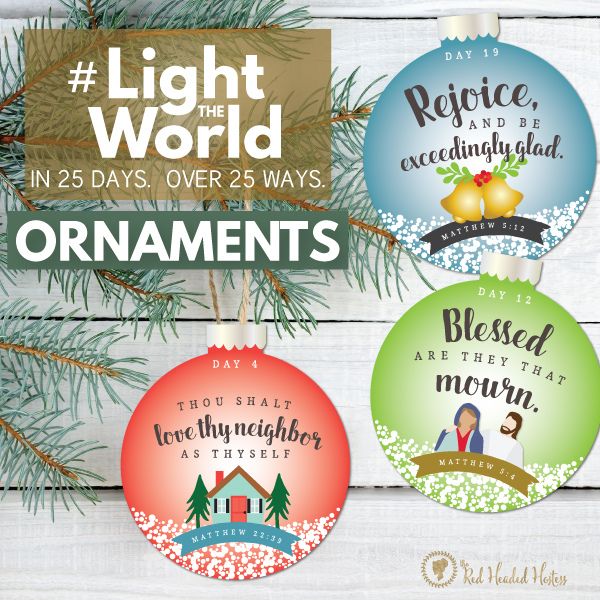 FREE!  Print and cut out these ornaments and add to your tree each day as you apply the daily scripture and do an act of service.  You can even write what you did to serve on the back of the ornament before you add it to your tree!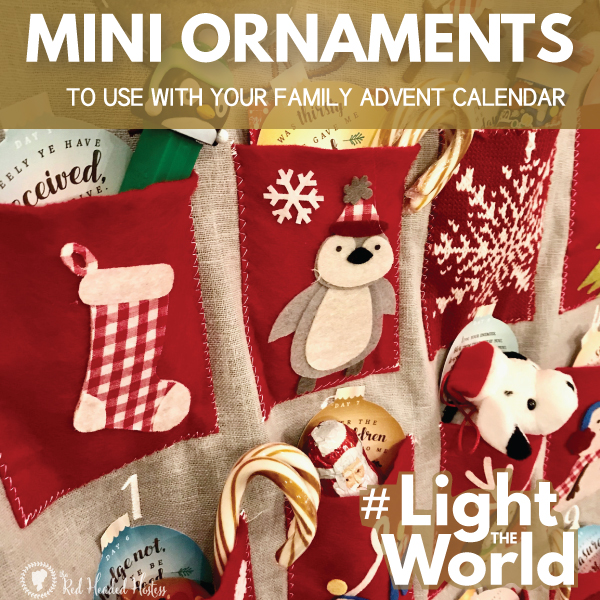 FREE!  Turn your family advent calendar into a #LIGHTtheWORLD advent calendar!  This year we have added mini ornaments (3 inches) so that you can use them in your own advent calendars!  As you fill your advent calendar with treats and small surprises, add these mini ornaments as well!  Explain to your children that they can get their treat once they #LIGHTtheWORLD!  Then just pull out the ornament, discuss the scripture, and use the daily activity pages to help them serve!