How Do I Guard My Virtue?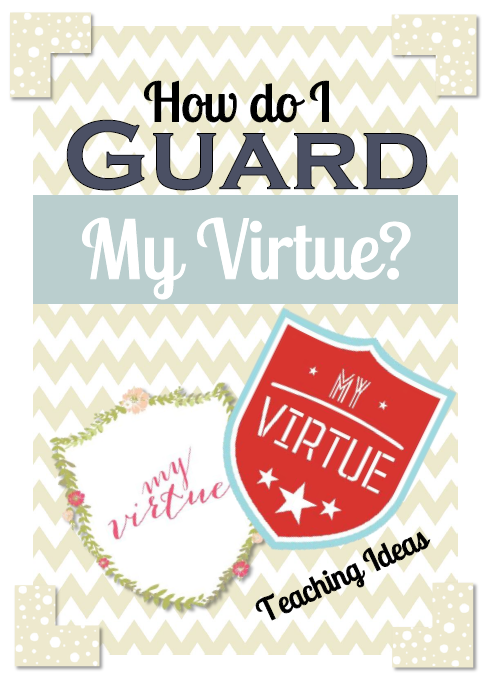 I actually don't have a lot to say about the YM and YW lesson "How Do I Guard My Virtue" except that I think it is amazing!
We have been working on the study pamphlet and teaching package for this lesson and as I have studied the lesson I have loved EVERYTHING!
The stories in here are fantastic and they are the kind that really stick to you after you hear them.
Parents – this lesson is a great resource to you – you could probably design a dozen Family Home Evenings around the material they provide.
So, I just have one thought.  In this lesson it addresses pornography, and I think often we avoid this topic among the Young Women because we typically associate it with stuff the guys need to hear.
May I share a quote that I think is pretty alarming?
"Concerning spiritual wickedness, we could call attention to pornography, which is rampant. The use of pornography among our youth is growing. The new target audience for those who create pornography is young women. There are media messages everywhere that are antifamily, and our young people are very connected with media—Internet, television, the things they receive on their phones, all electronic devices are delivering antifamily messages to them every day. Increasingly, our youth are seeing no reason to form a family or get married in spite of all the teaching you give them. They are being desensitized about the need to form eternal families."  (Sister Julie B. Beck, Teaching the Doctrine of the Family, Seminaries and Institutes of Religion Satellite Broadcast, August 4, 2009)
You can read this entire talk here (I think I have pled with you to read it about 1,000 times – it is amazing).
So, that is what I wanted to share. Aren't we so glad that there are inspired leaders who are watching out for our children?
——————-
If you want to check out our teaching package for this lesson, here it is: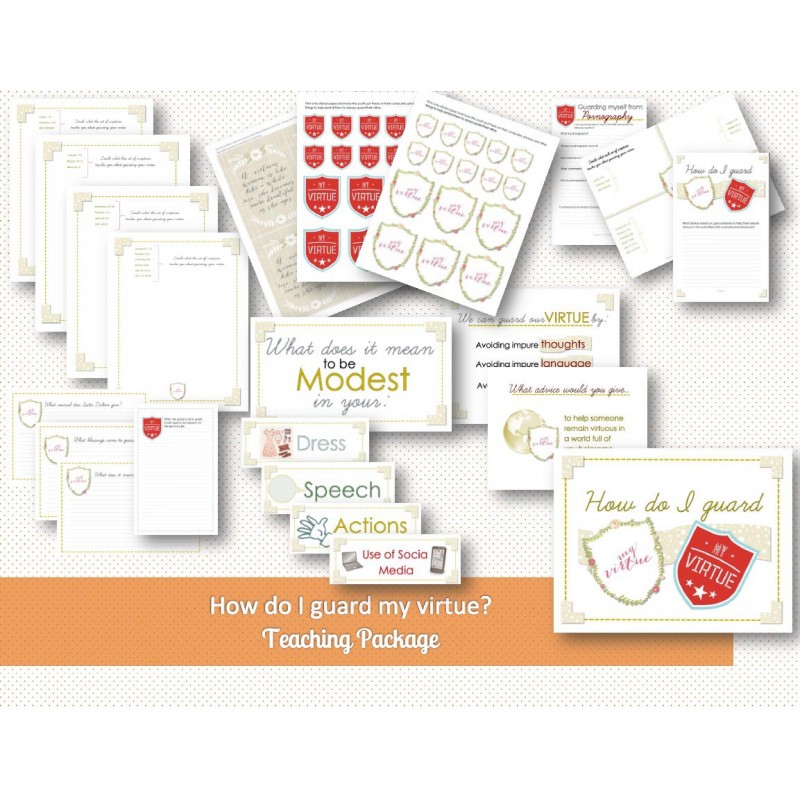 As most of you know, this is a print-your-own download.  You can find it HERE.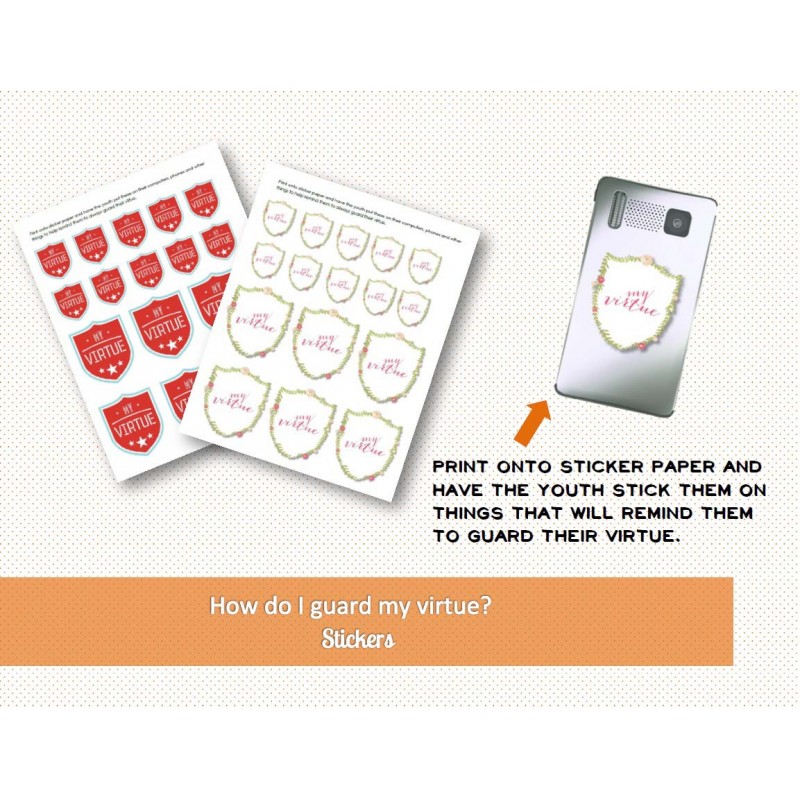 This package also includes these shields that say "my virtue" on them.  Our thought was that you can print them onto sticker paper, cut them out, and have the youth put them on devices and things that they need to keep their guard up on (like their phones, stereos, computers, etc.)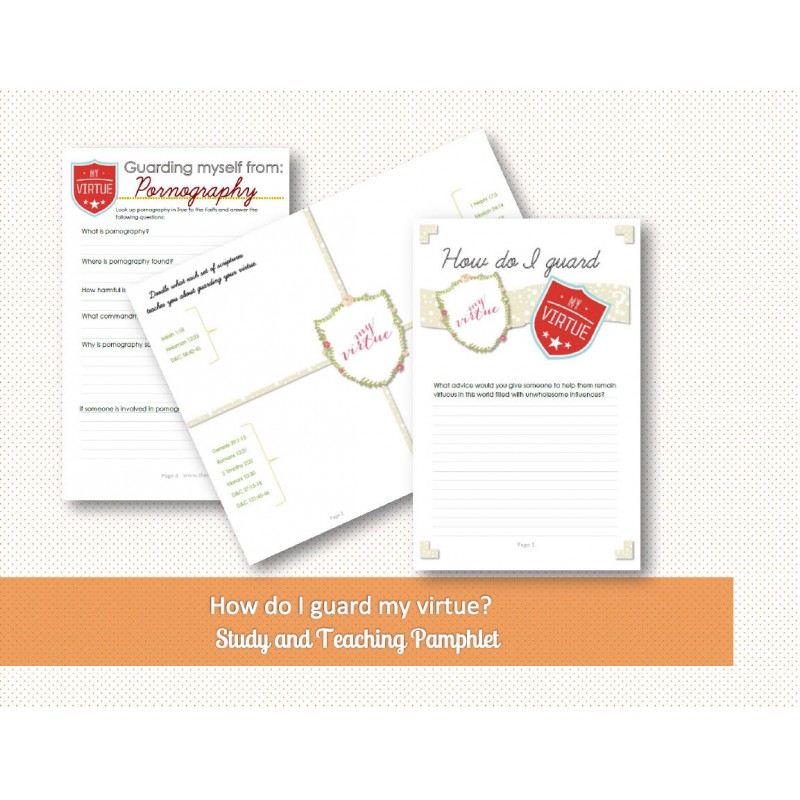 This package also comes with this study and teaching pamphlet.  Or you can get just the pamphlet HERE.