10 Fun Fourth of July Ideas- The Red Headed Hostess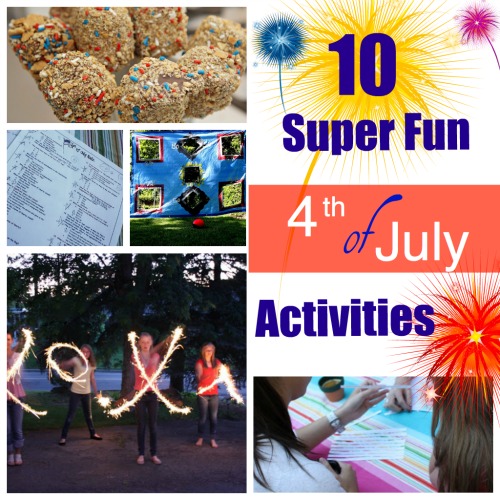 Here are some ideas to help make your Fourth of July even MORE fun and memorable…
Some are my ideas and some are not….  regardless, there are links to all of them for complete instructions.
Fun With Fireworks Photography
We had SO much fun taking these pictures last year!  I am pretty sure we will have a repeat session in a few days.
Check out our experience here.
Bubble Wrap Hop Scotch!
I can't imagine the squeals of delight that would accompany such a spin on an old favorite!
I found this over at Better Homes and Gardens.
Fourth of July Trivia Game #1
After the food cleared the tables we pulled out the Declaration of Independence and tried to put it in order.
It was a pretty interesting activity.
Here is our experience.
Fourth of July Trivia Game #2
And HERE is another one we did
Sidewalk Chalk Paint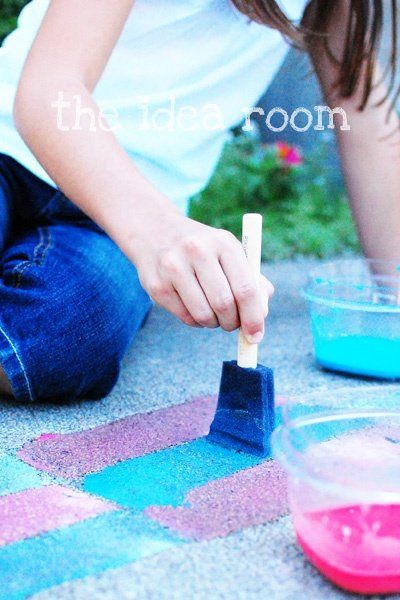 This is from the idea room.  Wouldn't it be fun to have your kids decorate the front of your house?
Especially where you are going to light the fireworks?
Tarp Game
It is just a complete coincidence that I painted this red, white, and blue…
This tarp game is a big hit… especially with the sporty ones in your family.
Here are the instructions.
Paper Wind Streamers
How much fun would it be to have your kids make their own wind streamer?
All you need are some empty oatmeal containers… or just some hardy cardstock.
Here are the instructions.
Patriotic Smores on a Stick
What a FUN display!!  Here is where I found them.
Pillowcase Dress
I cannot stand how cute this is!  Here is where you can learn to make it yourself.
Drink Stirrers
Aren't these so fun?  For your lemonade or as a centerpiece?
One of those details that can add so much to the party.
This is from one of my new favorite website discoveries:  Hostess with The Mostess
And since I love ya… I have to suggest these:
My family's chocolate chip cookie recipe.
Happy Fourth!!