Kitchen Help: Which Barstool Would You Choose?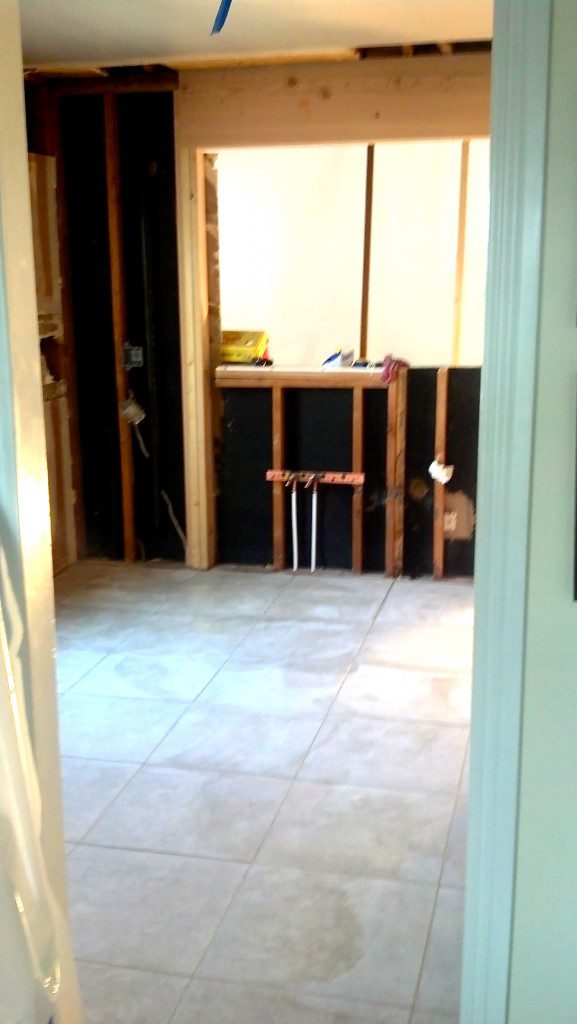 We are still in construction-zone mode at my house!
Which means that Hannah and I are mostly living at my mom's house. I think we could get by without the kitchen, it is just that I want her to be able to safely play – and our house isn't suited for that these days.
The picture above is actually about a week ago, but that is the best I have right now (I have more on my good camera – this one is from my phone).
So you can see the beam that we put in – and if you look down you can see where the plumbing lines are.  So, that will be our sink (a farmer's sink) and then above that will be a counter that reaches through into the family room.
So I am on the search for a pair of great counter-height chairs.
Can I get your input?
I am going for a fresh, cottage look.  The cabinets are white, and the countertop is a granite with a white base and brown and black specks and veins.  Farmhouse sink…  stainless steel…
So here are some options I am looking at for my chairs.
Which is your favorite???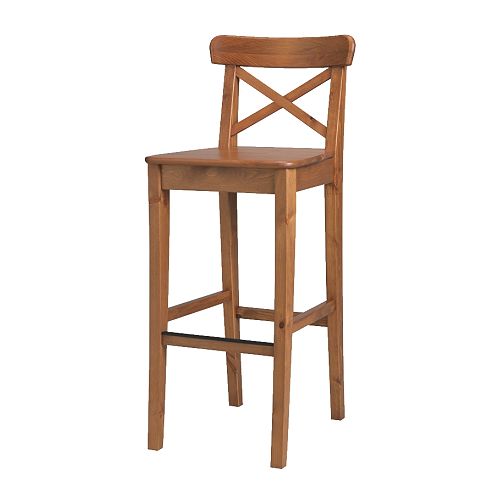 1
This is definitely the most affordable option.  I think with something like this we would need cushions since that hard edge hits you right on the back of your legs.  Over time I think I would hate that!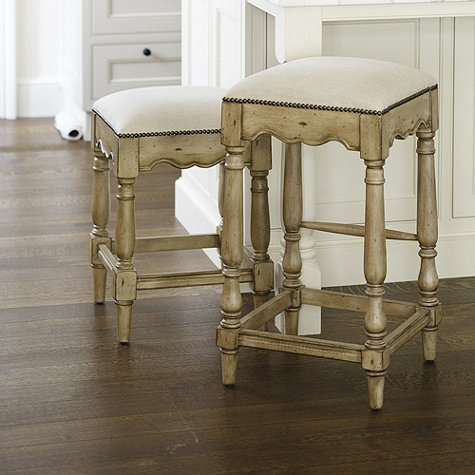 2
Marlow Nailhead Counter Stool  – Ballard Designs
I think these are really great and unique.  But …maybe a little fancy for the feel I am going for?  But if I saw them at your house I would ask about them.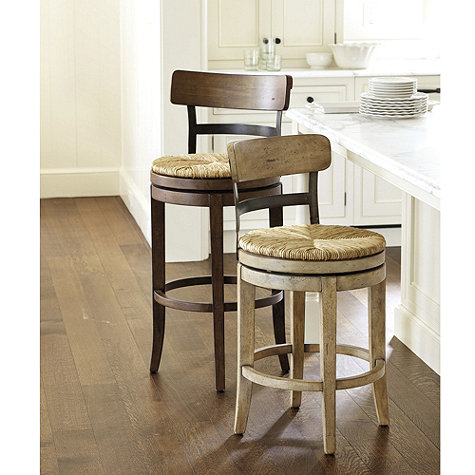 3
Marguerite Barstool – Ballard Designs
What do you think about these?  I really like how unique they are.  And I am assuming that they swivel – which is a great feature for a bar stool.</p?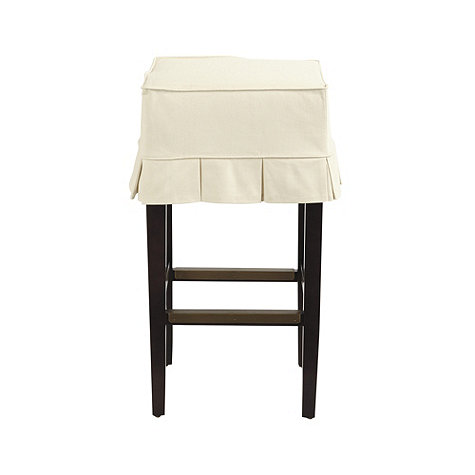 4
Here is what I like about this one… with this company you can usually customize your fabric choice – and I think these would be really great in a light stripe – a yellow and white stripe?
And I like how there is no back – so the sight line into the family room is unobstructed.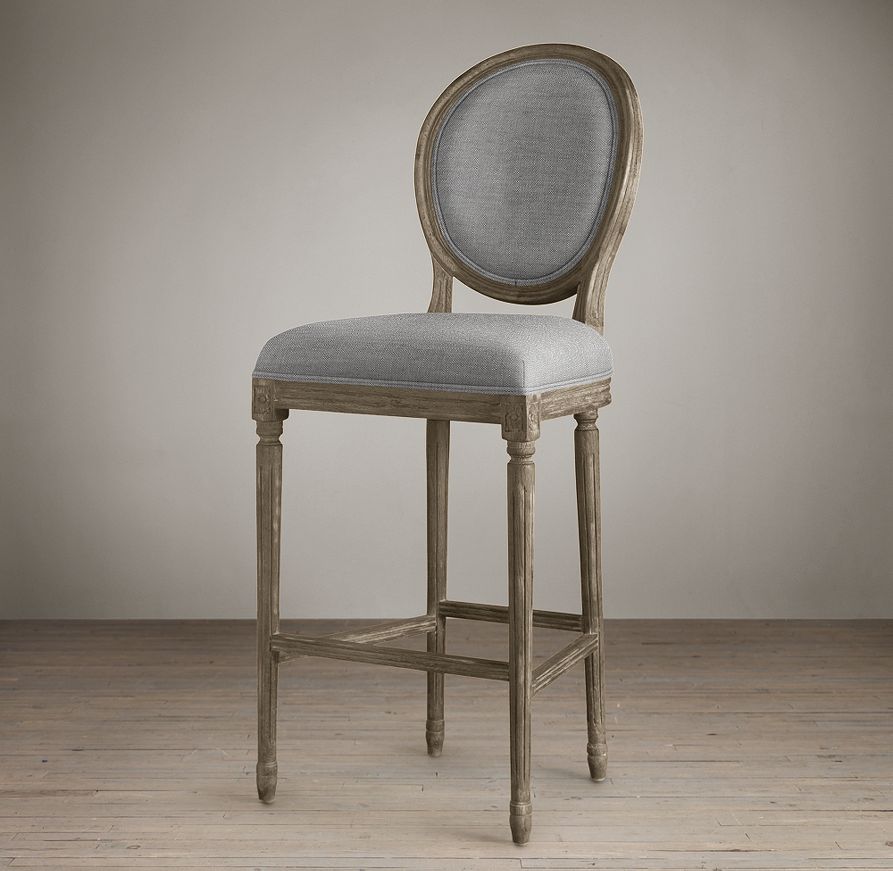 5
Vintage French Round Upholstered Barstool (Resoration Hardware)
This, I love too.  I'm not sure if it is the perfect fit – but I can still love it.
How about a little poll?
Thank you for taking the time 🙂
Which is your favorite barstool?