Little Miss Elephant- The Red Headed Hostess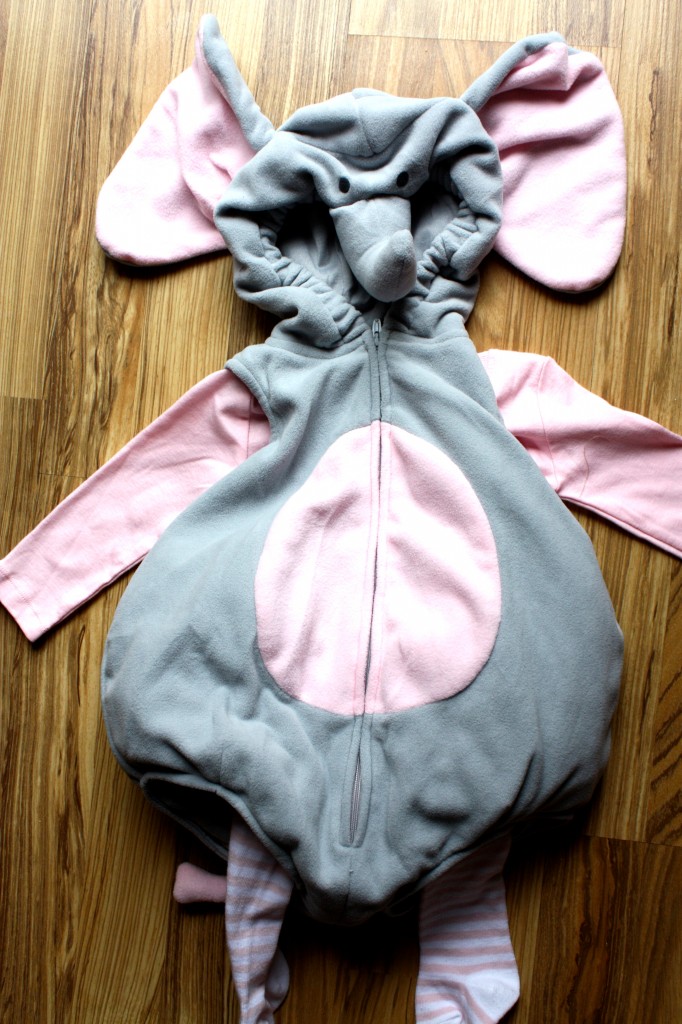 BEST HALLOWEEN YET
This is Hannah's first Halloween costume, a sweet little elephant. I saw it at Costco and it was so cute and cuddly… I just couldn't resist!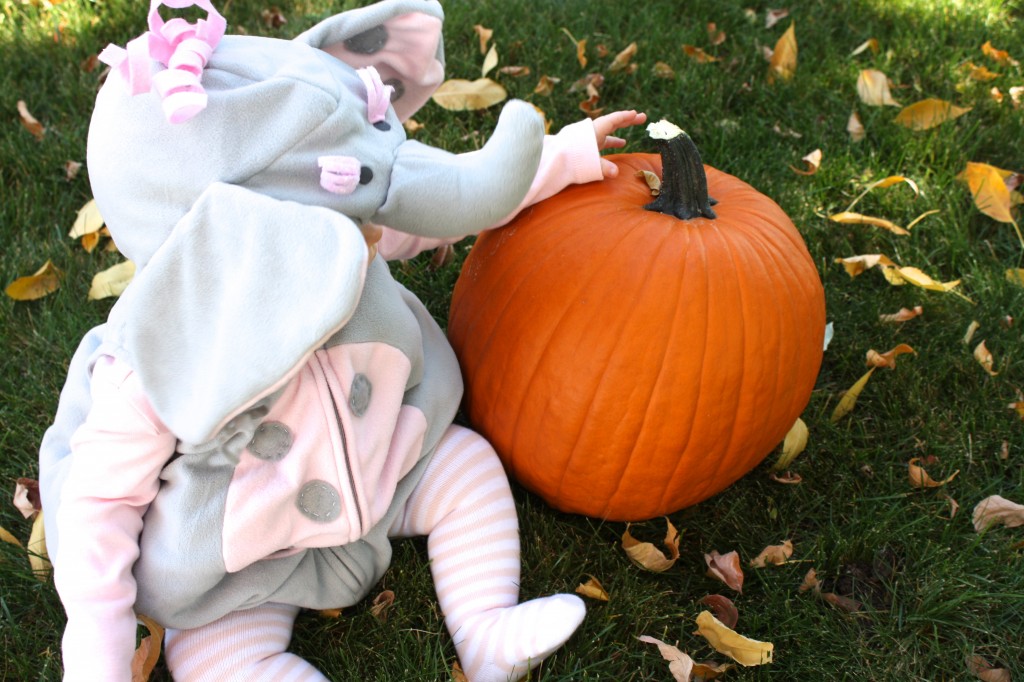 But I just couldn't leave it as is.
So I added some curly hair and eyelashes and some polka dots.
And some curly whiskers. But I guess elephants don't have those. But they don't have pink eyelashes either – so I guess we aren't going for a super technical costume.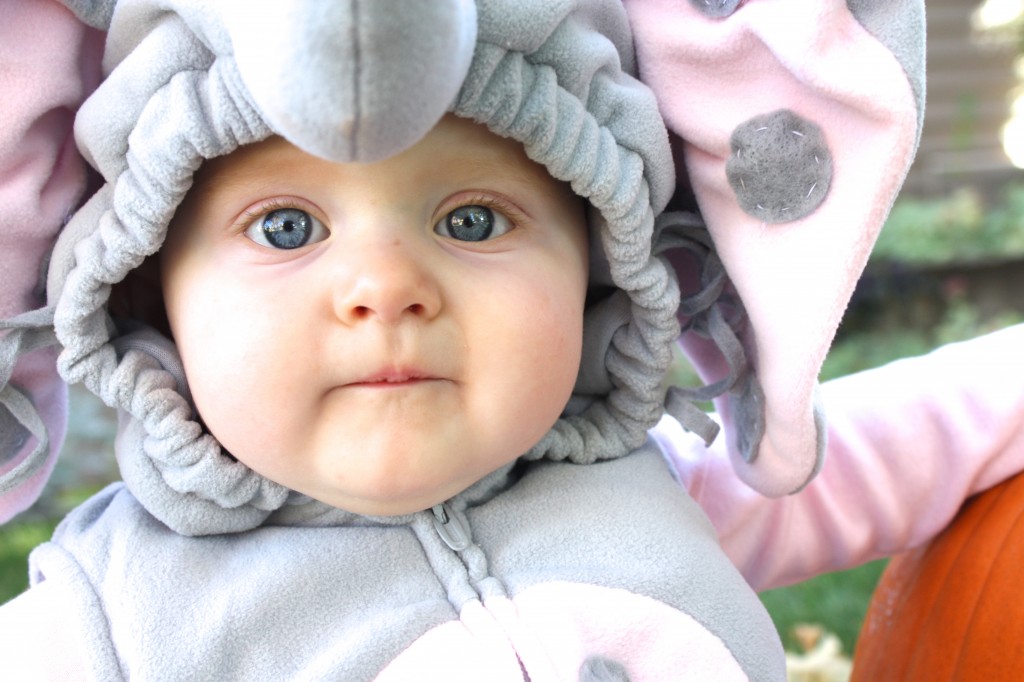 And then I positioned her to where her daddy would see her just as he arrived home from work.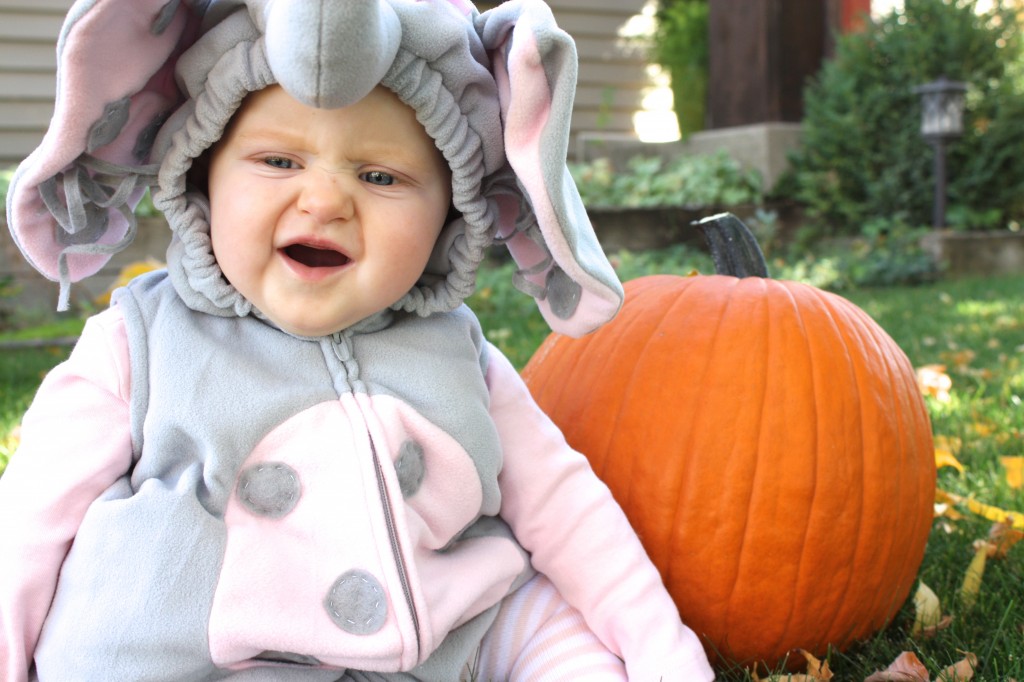 I mean… what a welcome home this is.
She does this new thing where she breathes in and out of her nose as she is laughing.
We cannot get enough.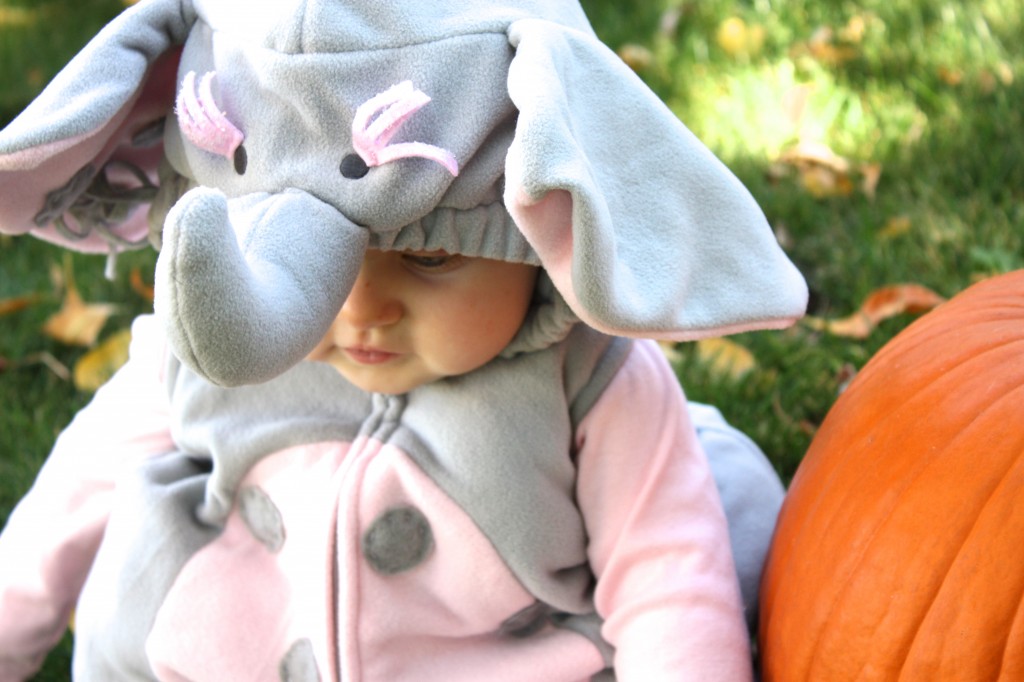 We just love our little elephant.