3 Nephi 8-11 Journal and Marking Guide- The Red Headed Hostess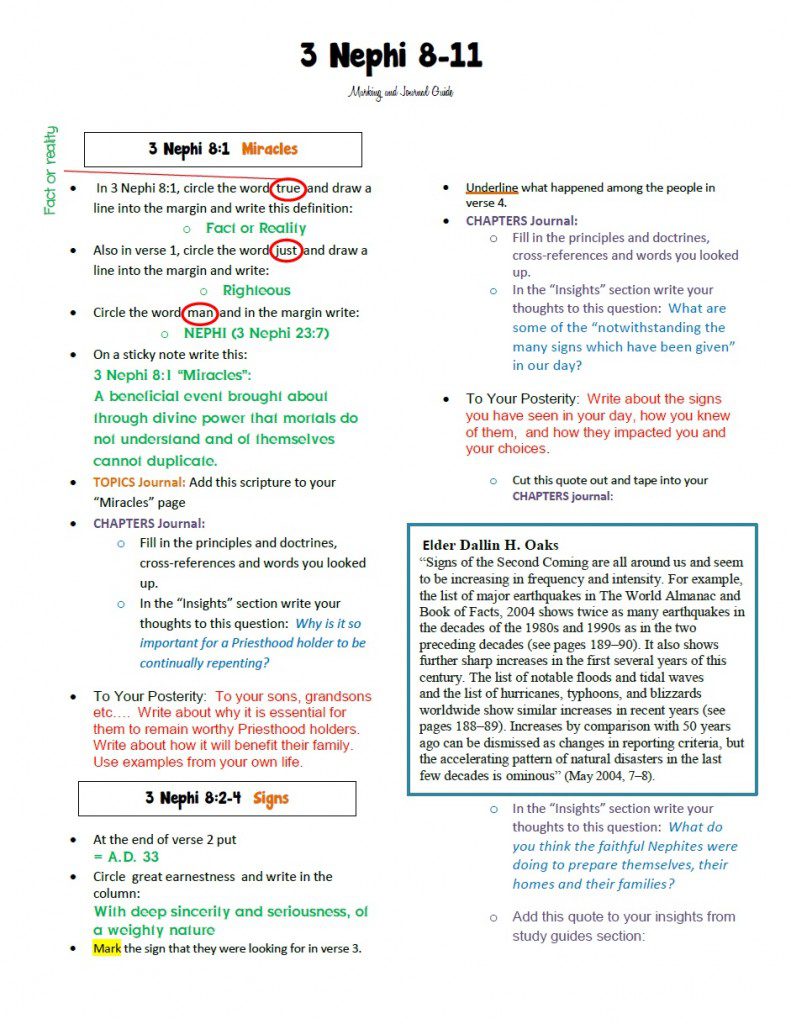 Here is another marking guide for your scriptures!
This one is for chapters 8-11 in 3 Nephi.
Remember that these are just marking suggestions…. I am not trying to tell you how to mark your scriptures, I am just trying to teach you new ways so that you can do them on your own!  🙂
Along with the marking suggestions are journal suggestions for your TOPICS and CHAPTERS journals.
I also added a new thing that I am kind of excited about.
Every once in a while I add a topic that you can write about specifically to your future posterity.  The purpose of this is so that when we are no longer here to give guidance, testimony and love to those here on earth, our words will be!  I am a firm believer that the Spirit can inspire you now to write things your loved ones will need far into the future.
O.k… here is the 3 Nephi 8-11 PDF:  Marking and journal guide