November Sunday School Lessons- The Red Headed Hostess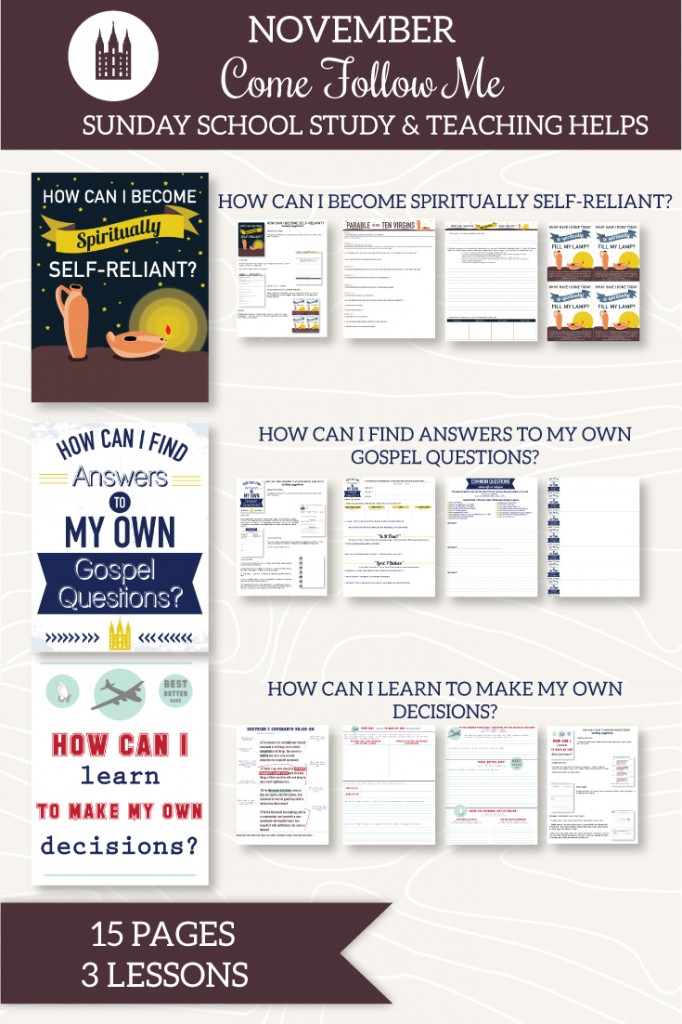 Here are the first three lessons for the November "Come Follow Me" lessons. These come in one package!  The lessons this month are all centered  around the topic "Spiritual and Temporal Self-Reliance".
You can read a more detailed description (and see more pictures) of this package on our site HERE.
Or you can find it on Etsy HERE.