LDS Easter Lesson and Study Ideas COMBO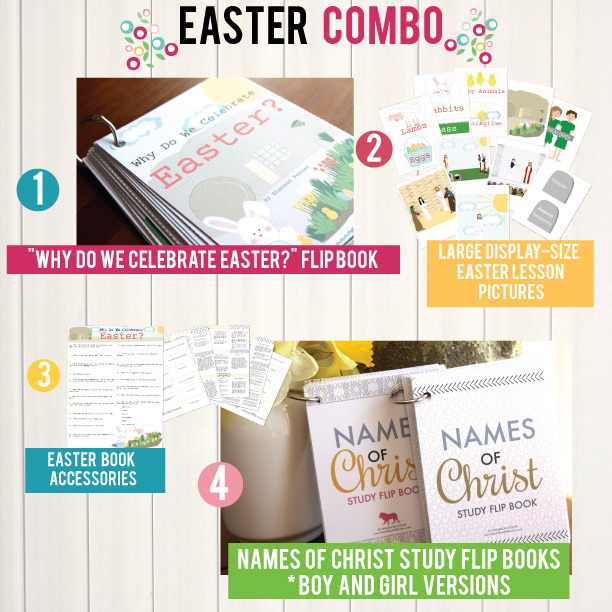 LDS Easter Lesson and Easter Study Ideas COMBO
We have put together one deeply discounted combo package with our best-selling Easter products!
Included in this package are the following (click on the blue links for an article and pictures about each product):
1.  "Why do We Celebrate Easter?" Printable Flip Book!
This illustrated book teaches all about the Resurrection, Easter symbols, and why we celebrate this great holiday!  This is great for children or adults!
This is an accessory to the book above.  These are 18 large illustrations that can be used in a classroom or family setting as you teach the important doctrines and principles associated with Easter.
This file contains a note page that can be filled in as you study from the book, resurrection scriptures, and trivia questions.  With these helps you can teach your family or class in several ways!
4.  Names of Christ Study Flip Books
This includes TWO separate books with different designs.  One book is designed more for girls, and the other more for boys.  With this book you can study over 70 different names and titles of Jesus Christ.
*If purchased together, you can receive all of these items for almost 40% off from if they were purchased individually.  You can find this combo package HERE.