New Testament Study Squares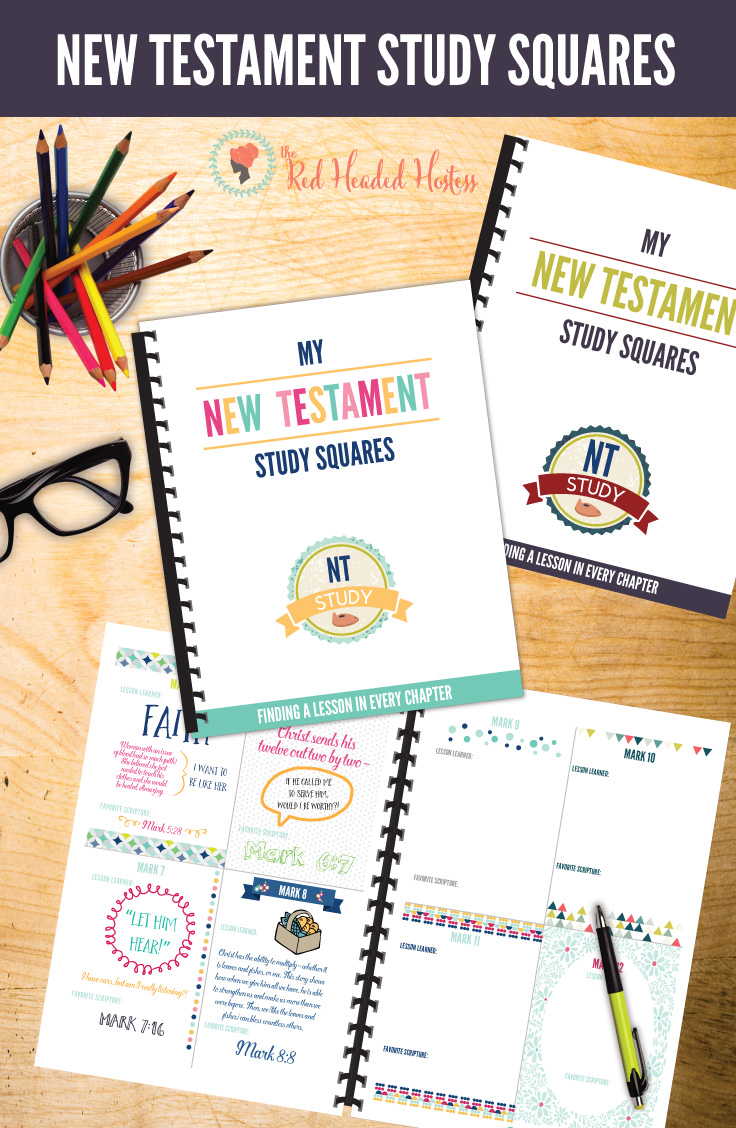 New Testament Study Squares!
Record a lesson in every chapter!  These are great for kids or adults.  A child can draw pictures, or an adult can write a detailed lesson they learned as they study each chapter in the New Testament.  It is a fun and effective way to study!  By the time you finish studying the New Testament, you will have 260 lessons and favorite scriptures recorded!
We offer this in digital download or physical books.  Click on the link below you are interested in.
Combo:  Boy and girl Digital Download
These are also great for read-a-thons, personal scripture study, Bible study groups, etc.
Bible study groups:   You can study the chapters on your own and then compare what you drew, recorded, or doodled in your individual squares.
Mothers and Fathers:  You could fill this book with lessons you want your children to read.  As you study each chapter ask yourself, "what do I want my child to learn from this chapter?" then write the thoughts you have in the squares.  In the end this will be a great gift or inheritance for future generations.
Family scripture study:  You can read the chapter together and then decide, as a family, which lesson you want to record.  What a wonderful thing to make together as a family!
Here are the links again:
Combo:  Boy and girl Digital Download