Scripture Study Presentation: Marking and Studying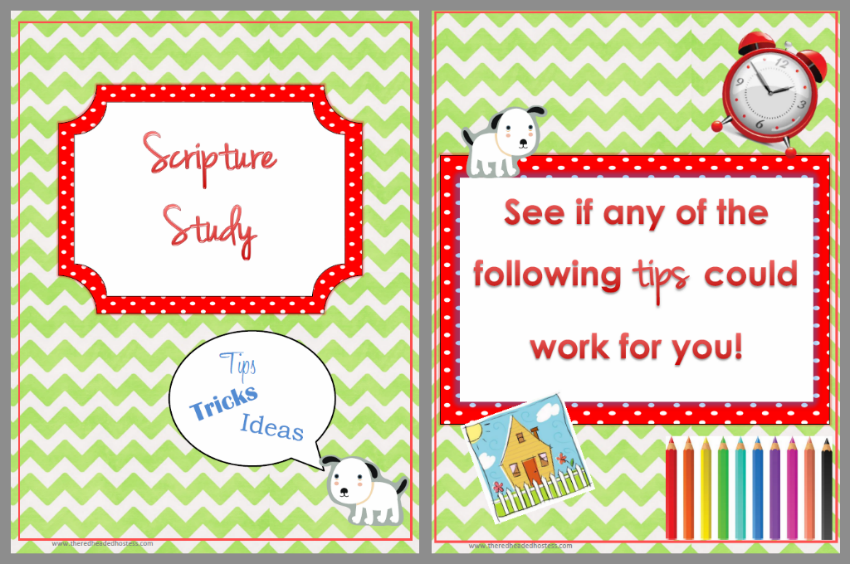 I have been working on this for MONTHS!
A little here and there… and today – here it is!
This is a 34 page PDF that is a presentation full of SCRIPTURE STUDY IDEAS!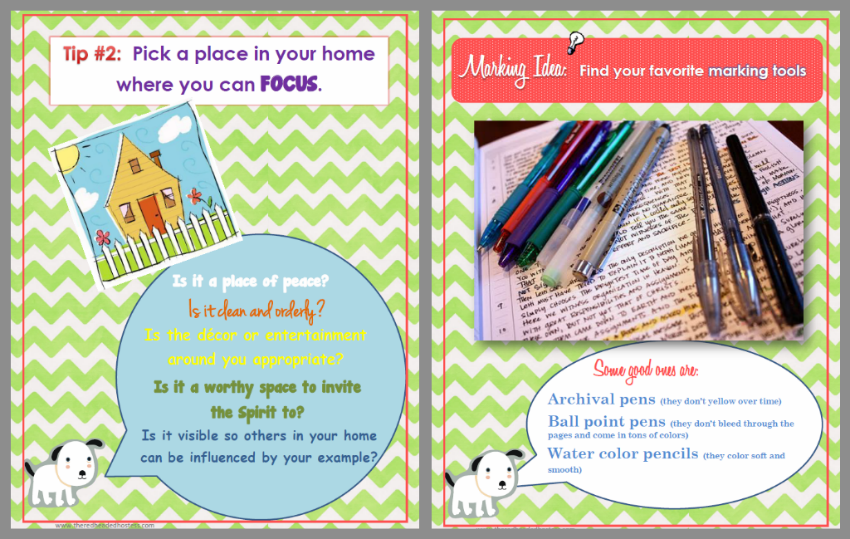 There are 6 tips with lots of examples, pictures, and suggestions.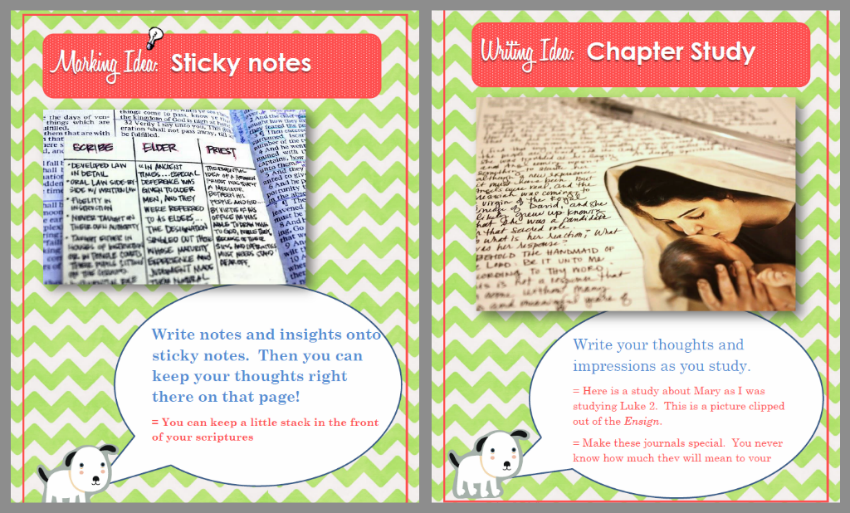 You can use this for yourself, or as a Family Home Evening or church group activity.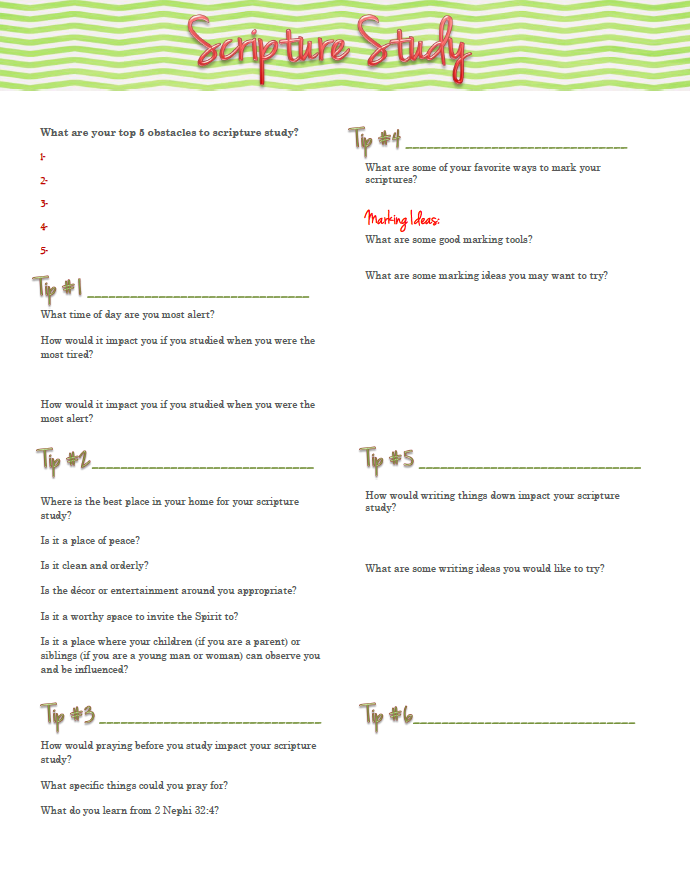 This is a paper that you can print out for yourself or for each person who is looking at this with you.  It is a place to keep your notes and thoughts.
* If you are planning on putting together a presentation for a group, I suggest that you go through it and jot down thoughts,  ideas and questions to talk about on certain pages.  The presentation is pretty self-expanatory, but this would help to involve the entire group.
This is in a PDF format rather than a Power Point because it is a much more stable option when opening in your computer – if I had done a powerpoint, it would likely have opened with crazy formatting and would have been hard to read. So, just zoom out so that you can see the entire page, and then press the space bar which will scroll down for you a page at a time.
However – does anyone know how to change a PDF to a Powerpoint for those of you who would like that option?
Here is the Presentation:
Here is the Note Page:
scripture study presentation questions handout
And if you would like to STUDY about the importance of scripture study, check out this study packet: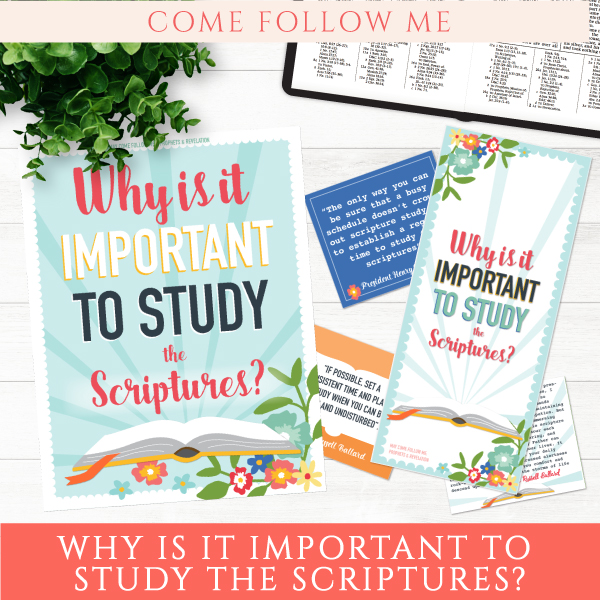 This is a 26 page PDF that you can print out and study the topic of SCRIPTURE STUDY.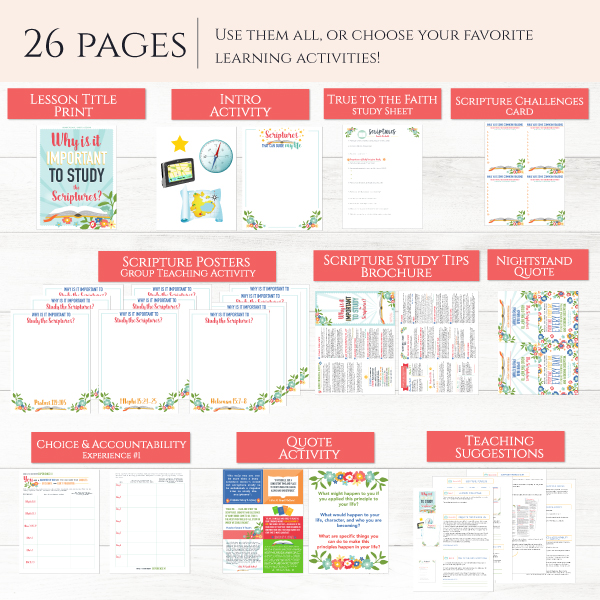 You can read more about what is in this packet here.