Old Testament Children's Study Pages- The Red Headed Hostess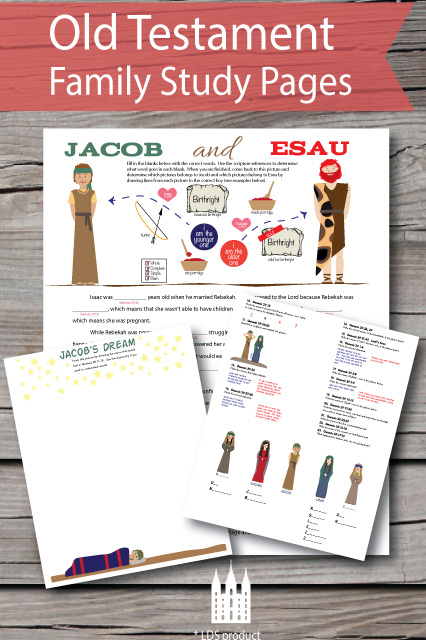 I've been getting such fun emails from you about how these study pages are working for your kids and primary classes.  That makes me so happy!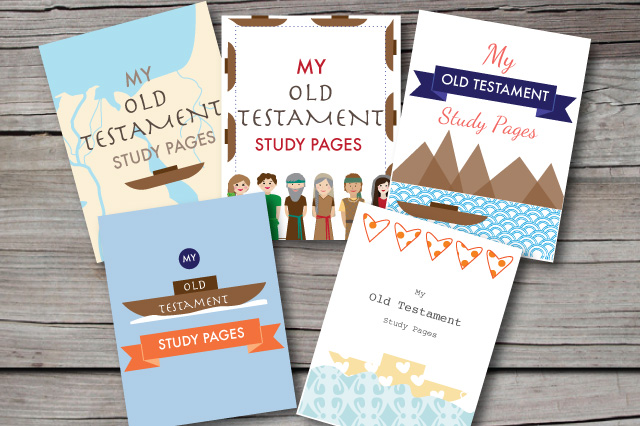 We just got up some FREE cover pages in case you want to make a binder for each child and keep all of the study pages organized and in order.
There are five different designs and your kids can just choose their favorite one.
Here is the next set study pages…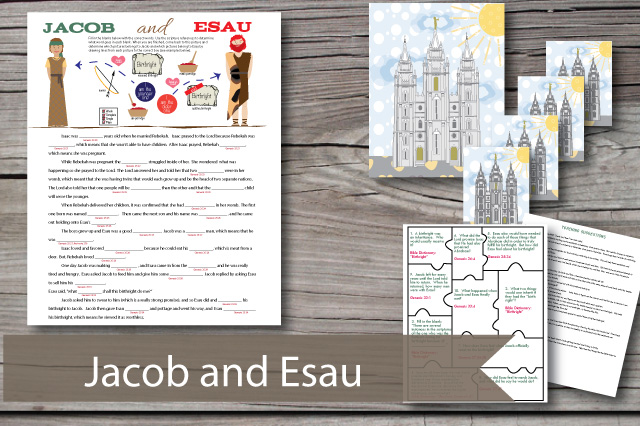 This package includes a lesson on Jacob and Esau.  This lesson really focuses on helping your kiddos read and comprehend the scriptures.  In fact, that is what all of these study pages are about… HELPING CHILDREN UNDERSTAND THE SCRIPTURES.  Meaning, that they can pick up the scriptures, read a verse, and have the tools to figure out what the verse just said.  And we have done it in a really fun way!
This package also comes with a cute Temple print.  The teaching suggestions help you know how that fits into this scripture story.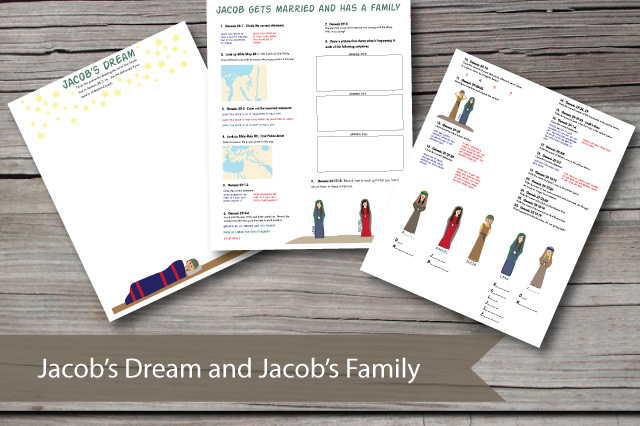 This package also includes pages for Jacob's Dream, and a set of pages about Jacob getting married and his 12 sons.
The lesson about Jacob's family also helps your kids learn about the Bible Maps.  We try to squeeze in all sorts of skills like that into the lessons.
You can find this lesson HERE.
And you can read about the previous three packages HERE.
See our latest Old Testament Lesson Helps HERE.  We have helps for every lesson in the Primary 6 manual.