Doctrinal Flash Cards for All Ages and General Conference Listening Activity
This is seriously a must-have for every family!   We made these flash cards to help parents teach their children these valuable doctrines.  This set of flash cards will serve you and your children for years to come!
There are 36 doctrinal flash cards that you can print over and over.  We have given you 19 REALLY good activities for EVERY AGE in your home.  So these are good for toddlers, teenagers, or adults, and they will really help make learning fun and effective.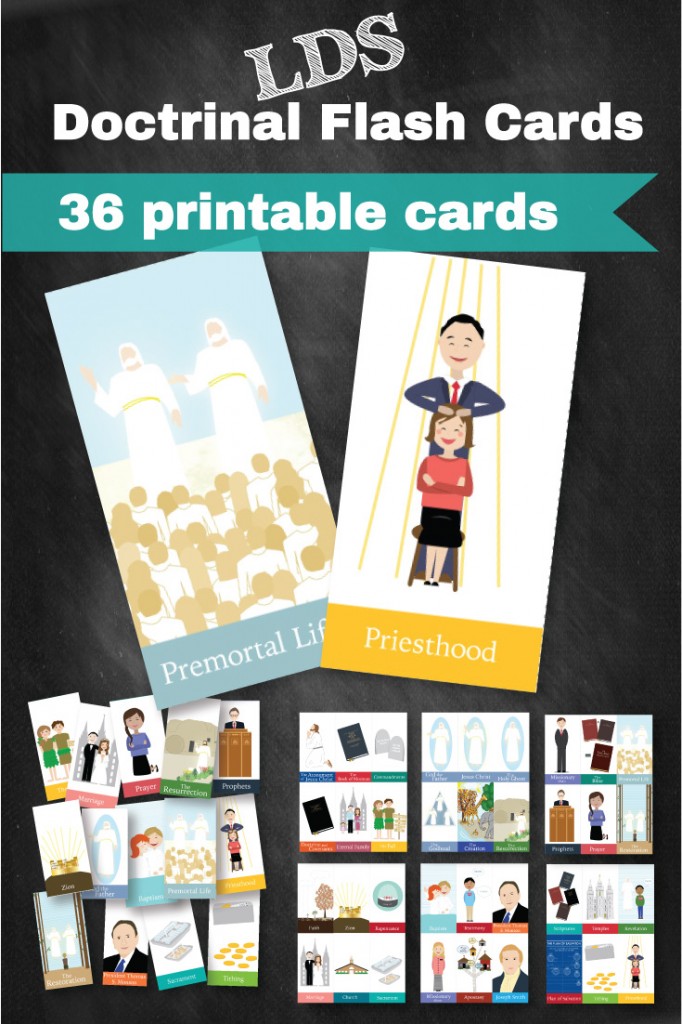 You can print all 36 cards onto 6 pieces of paper and just cut them up.  You will likely print these over and over again throughout the years.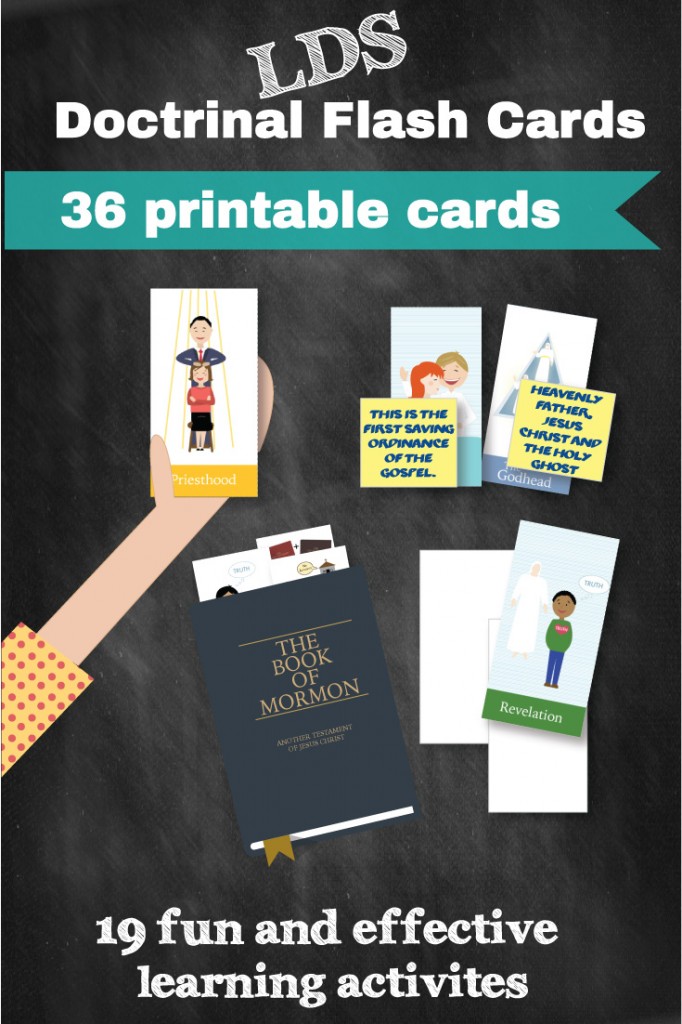 We have given you ideas of how to teach your toddlers important words and concepts, how to use these to prepare your missionaries, how to use them to have fun activities at home,  how to use them in family scripture study… 19 ideas for all ages – and they are all really good ideas.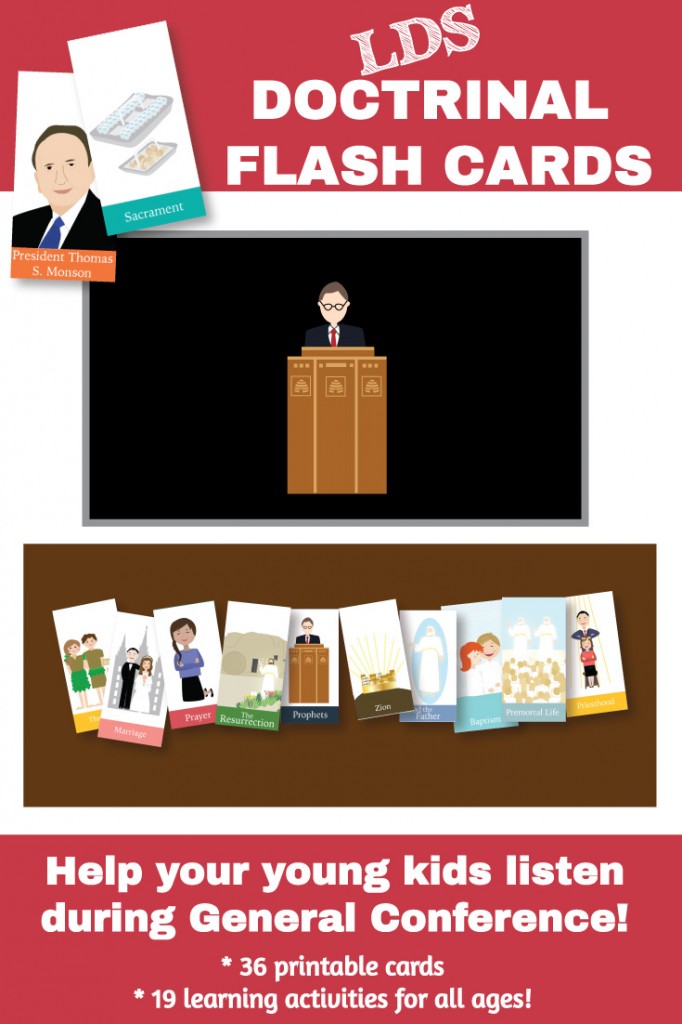 AND you can use these to help your kids listen during General Conference!  Just set them out and have them listen for the topics on the cards.  As they hear the speaker teach about one of the doctrines, they can put them in a pile.  At the end of the talk they can count them up and then put them back so they can listen to the next speaker and make a new pile.  They can keep a tally of their points and exchange them for treats, privileges or fun prizes.
You can find these cards (and a bunch more pictures) HERE.  🙂