General Conference Countdown- Family Home Evening Idea
With the General Conference countdown, here is a fun idea to help get your family excited!
Just print off the PDF below:
Then split them up among your family and have them decorate the page which will be displayed in your home on their appropriate day.
Here are some ideas of what they can do on their personal pages:
Look through the past conference Ensign or online and find a quote they love and write it on their page
Draw a picture of your family watching General Conference
Draw a picture of your family participating in one of your General Conference family traditions
Draw a picture of the prophet speaking
Draw a picture of the boys going to Priesthood
Draw a picture or write about things you hope to learn about
Write about what your family can do to prepare for General Conference
Also  check out our General Conference Doodle Flip Books!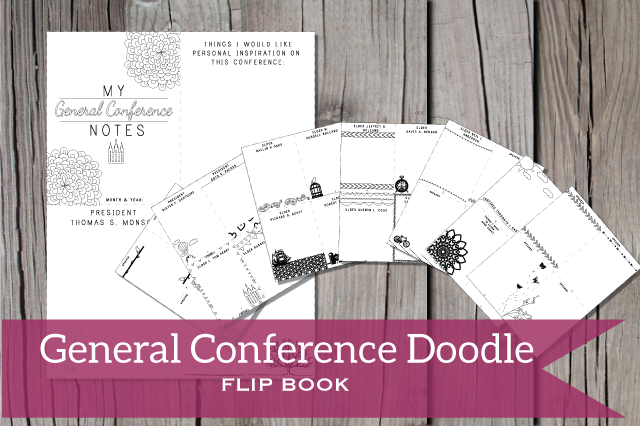 You can read about them HERE.