October 2013 General Conference Study Pages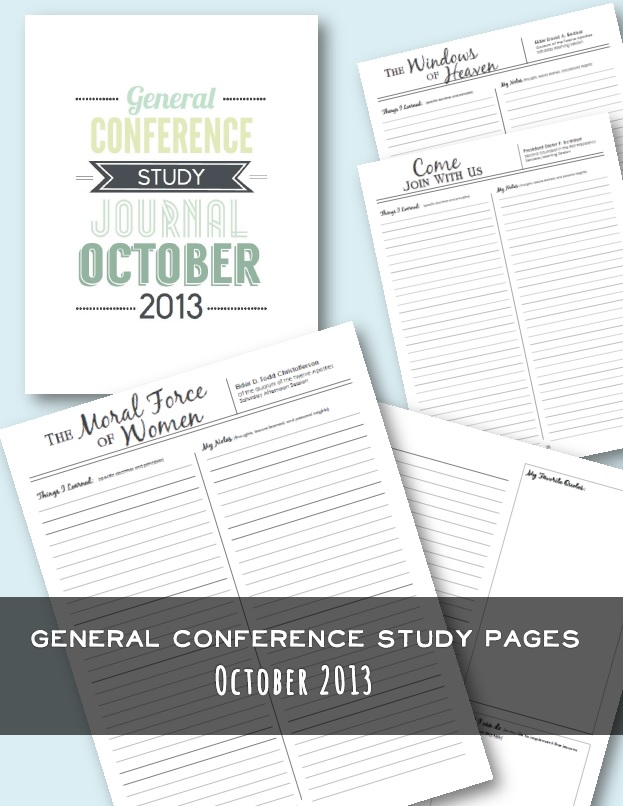 The PDF version of the General Conference study pages is now available on the download store!
If you like the bound version of the book it will be available by mid next week.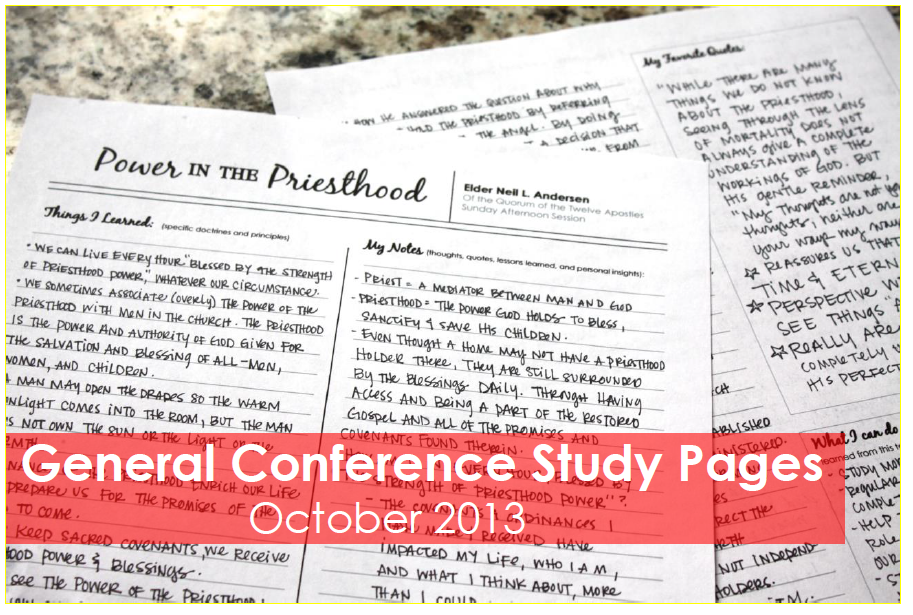 These have been redesigned and have an improved look and layout.
Each talk has two pages for you to take notes as you study.
Page one is divided into two columns.  In the first column you can take notes of specific doctrines and principles you learn from the talk.  In the second column you can record your personal thoughts and insights.
Page two has an extra column to use as you wish (more specific doctrines and principles, more personal thoughts, or a mixture of both).  There is also a box to record your favorite quotes and a box to record what you are going to "do" or how you are going to act on the things you have learned.
This format is designed to help you get maximum impact out of the talk.  In fact, I ended up flipping the page over and writing a bunch more on the back of the page.
These would be great for personal, family or class study.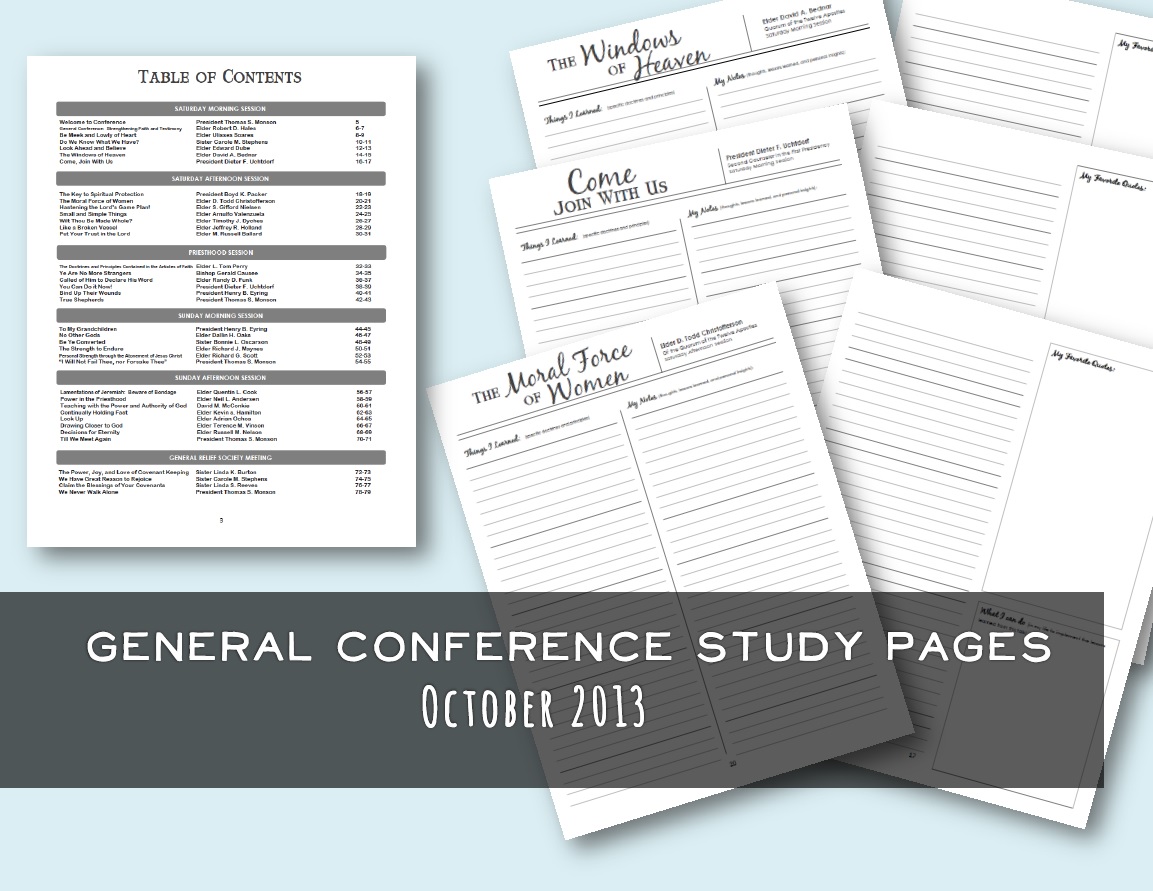 The PDF comes with the following:
– The cover page
– Table of Contents
– Each talk given in General Conference, Priesthood and the General Relief Society Meeting.
You can find these pages HERE.