Understanding the Priesthood Quiz- The Red Headed Hostess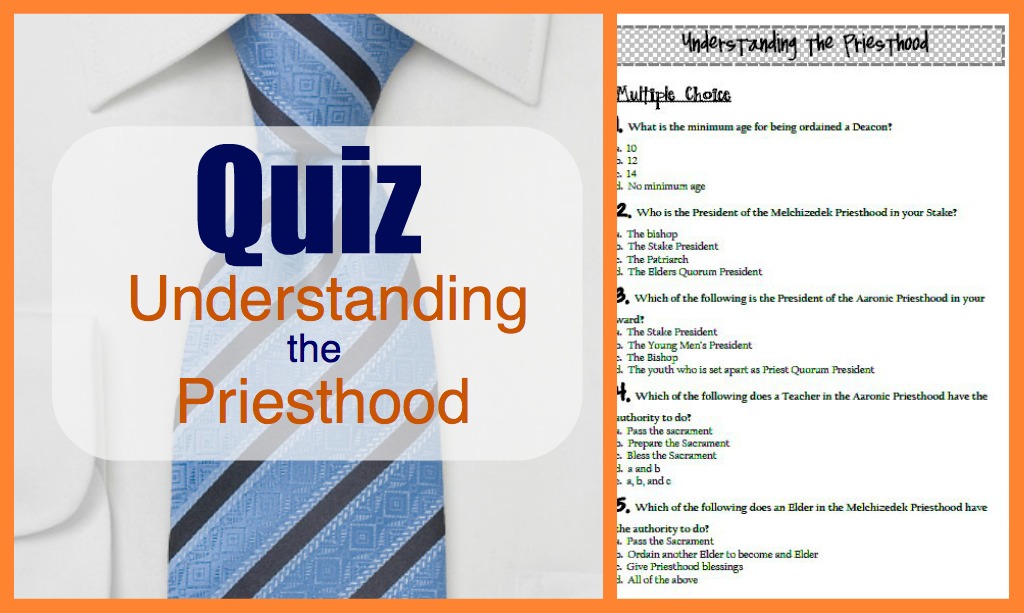 Here is the Priesthood quiz!
There are 38 questions.
This would make a great Family Home Evening
Or a good study for your journals
Or it would be great for a Young Women or Men's lesson
And it would go great with D&C 20, 84, and 107 if you teach seminary.
It is meant to be printed on 2 sides and then folded over into a pamphlet…
So it will look kind of wierd when you open it up.

Here is the PDF: quiz pamphlet
And here are the answers:  quiz pamphlet answers
Also check our our Priesthood lesson helps designed for the Come Follow Me curriculum.  Also great for Family Home Evening.  See all of them HERE.