September Lesson Helps and FHE Ideas (Commandments)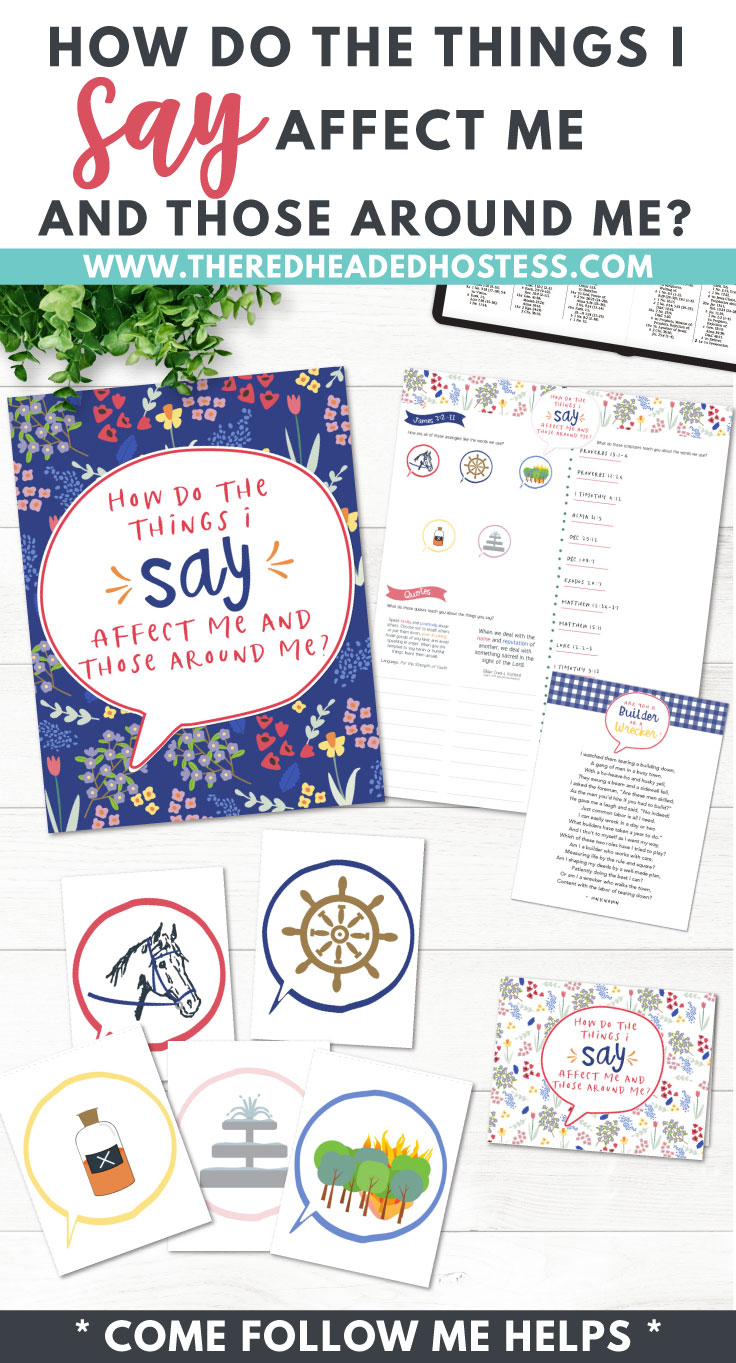 This lesson is for:  "How Do the Things I Say Affect Me and Those Around Me?"
I LOVE this lesson.  You can see an article about this HERE.  An you can find our teaching package HERE.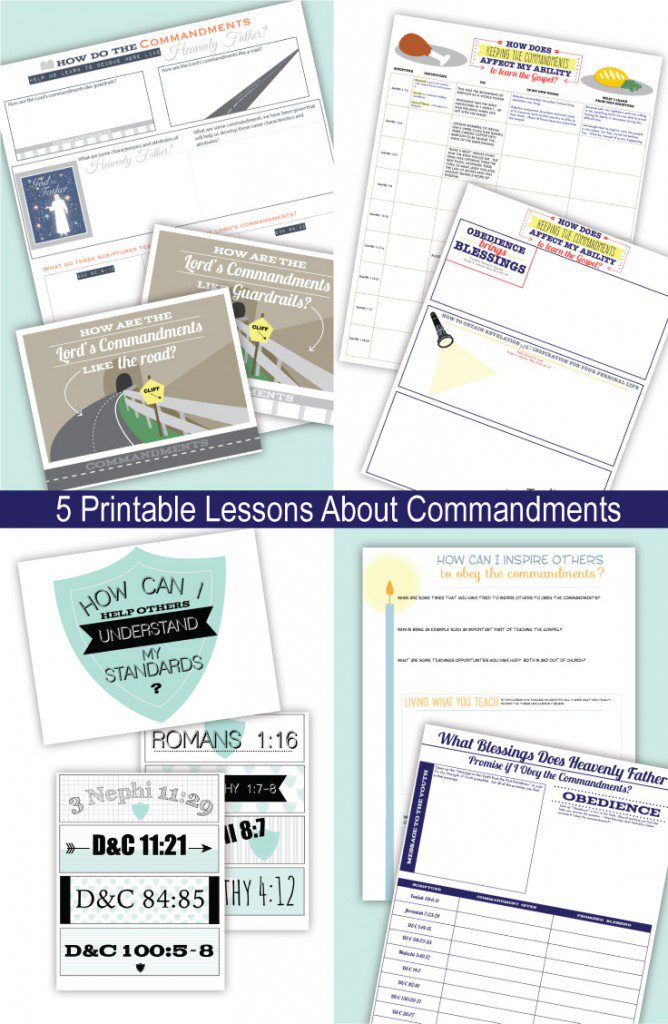 Here are all 5 Sunday School lessons in 1 teaching package.  We really loved how these turned out.  You can find these HERE.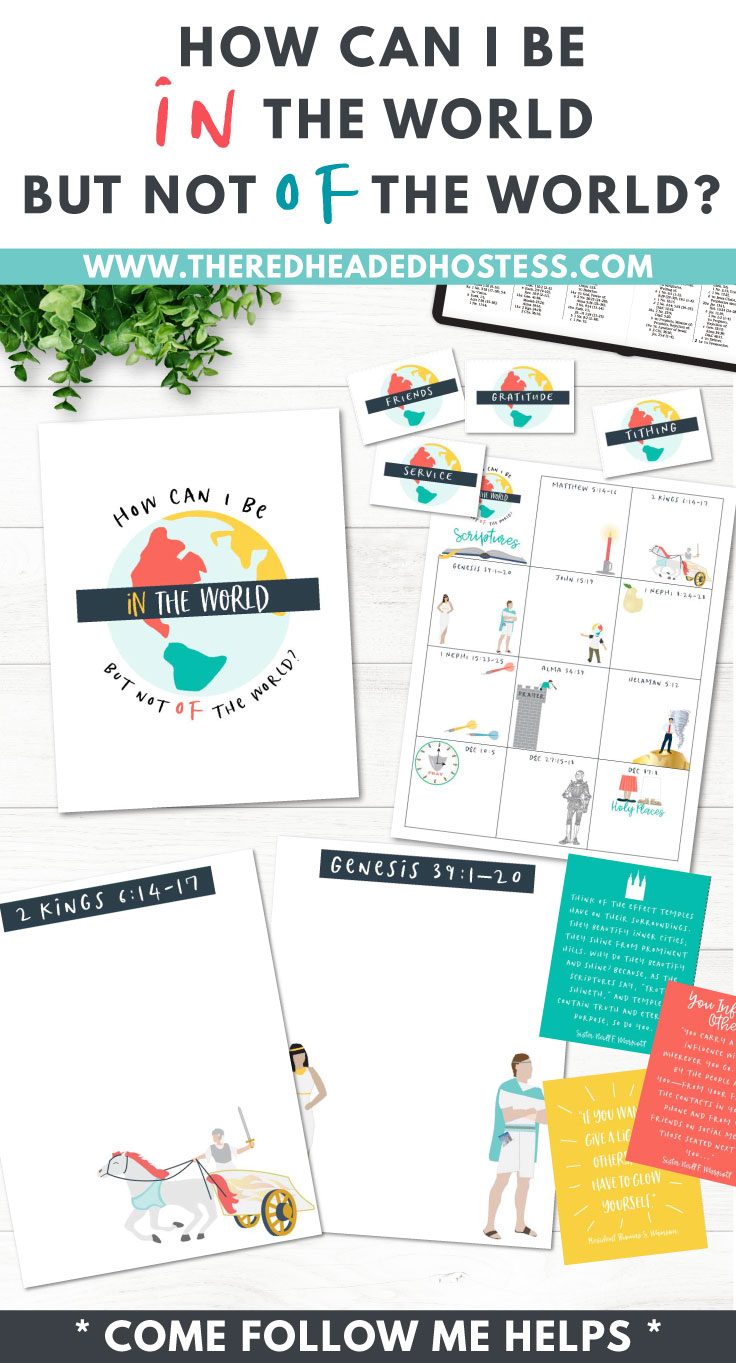 How Can I Be In the World But Not of the World?
This is an awesome lesson, and especially impactful to have right at the beginning of the school year.  So often youth have a wonderful summer with youth conferences, camps, etc. and they express desire to return to school and be stronger than the year before.  This lesson is so great to help them know how to do that.
We have done a few things in the teaching package to help make learning fun and impactful.
1.  There are illustrated pictures along with a scripture teaching activity.  These scriptures are really, REALLY great, and we made these visuals so those you are teaching can see and feel the power of the teachings in the scriptures.  There is also an illustrated study sheet that those you are teaching can take notes on.  This way they can reflect what they learned on their own.
2.  DIY locker quotes.  We have given you 2 activities to help the youth search for, and find, quotes that inspire or help them be in the world but not of the world, and HANG THEIR FAVORITE QUOTES IN THEIR SCHOOL LOCKERS! How fun!
3.  A For the Strength of Youth group teaching activity and study page.
You can find this package (and see more pictures) HERE.
Why Do We Keep the Sabbath Day Holy?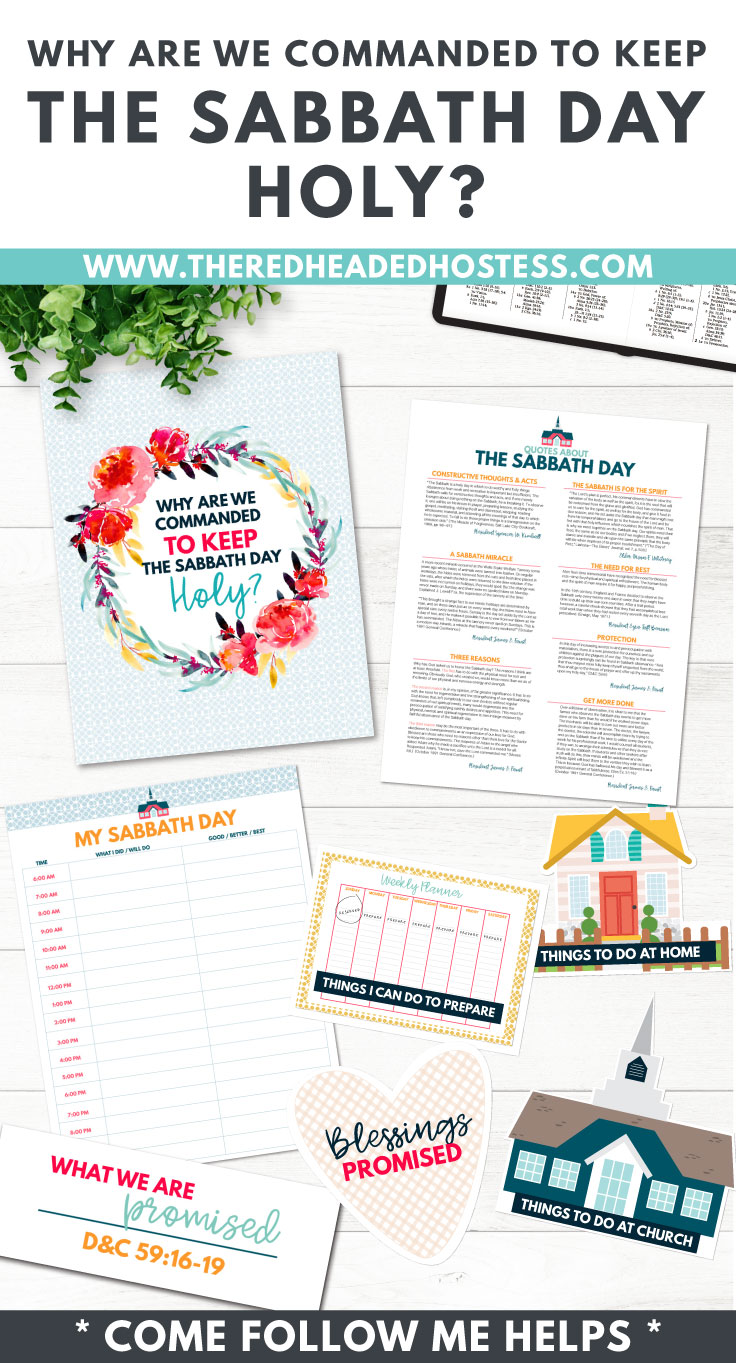 We really, really love this lesson.
We have given you pictures to help you teach the principles in For the Strength of Youth – specifically lots of great appropriate Sabbath Day activities.  There is also a great activity to help the youth evaluate their typical Sabbath Day activities and whether or not they are helping them grow spiritually.   There are also study sheets, hand outs, scripture activities…
You can check it out HERE.
Every package gives specific teaching suggestions for each activity we provide you with.  One suggestion I would give with this teaching package is to read the talk by President Henry B. Eyring:  Listen Together.  There are some great stories in there that you could share with how to prepare for Church on the Sabbath.  In fact, I used a lot of the stories at the beginning of the school year in seminary.  President Eyring gives some great insights on our individual role in learning.
Another suggestion is to read this talk by Elder Holland:  Of Souls, Symbols, and Sacraments.   He gives some amazing insights into what a "sacrament" is which can lead to an interesting discussion in D&C 59:12  "But remember that on this, the Lord's day, thou shalt offer thine oblations and thy sacraments unto the Most High…"
We also have lesson helps for all of the September Come Follow Me lessons in a single combo package that will save you extra compared to buying each package individually.
You can see that combo package HERE.