A Righteous Mother and Wife: How Can I Prepare Now?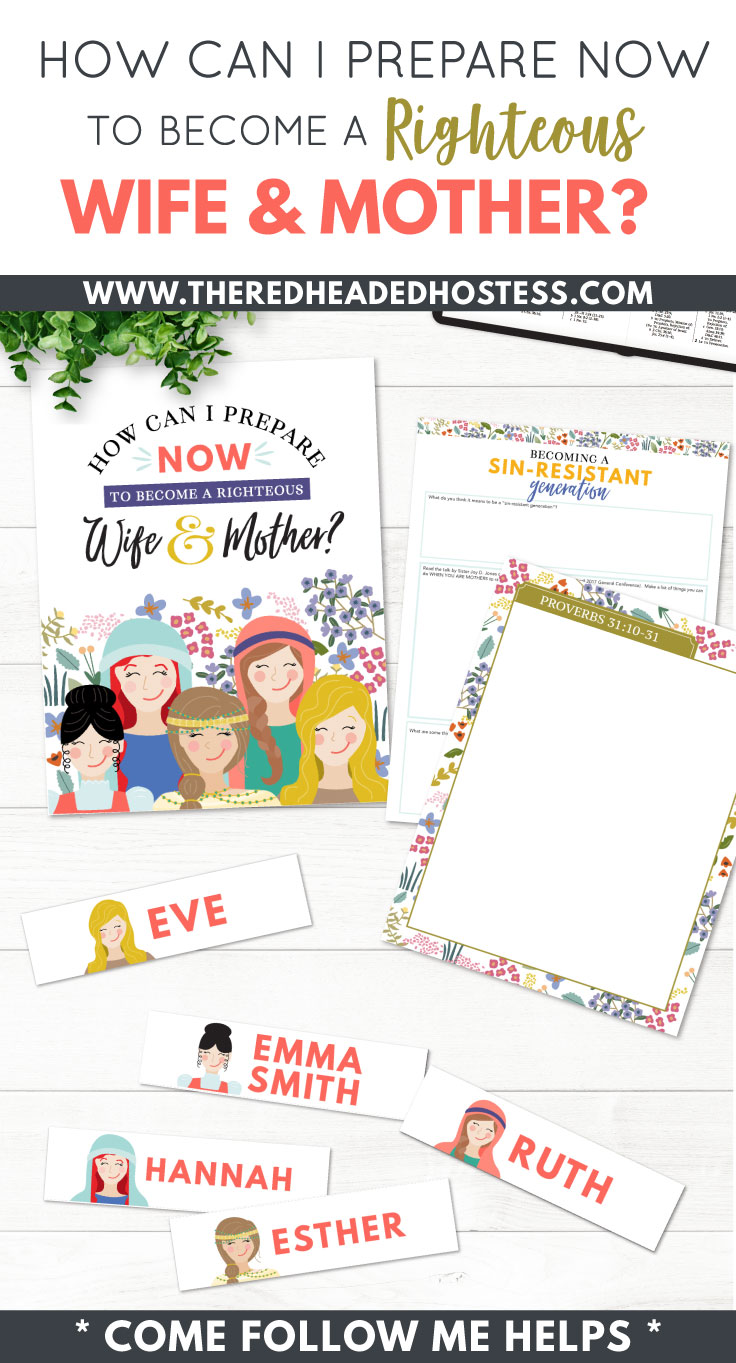 How can I prepare now to become a righteous wife and mother?
This is a great teaching package!  It is a 17 page printable teaching package has effective learning activities to help the young women you teach learn about this important topic of becoming a righteous wife and mother. It will also help them make effective goals.  This is packed with relevant and impactful material!
This package has some really effective learning activities to help involve everyone you are teaching.
All of the visuals are designed to help those you are teaching understand, reflect, and learn.
They will have opportunities to study scriptures and General Conference talks, and record what they are learning and feeling.
One great activity is to ask the young women who some of the mothers in the ward are that they admire. Then, have those women fill in this letter by answering the questions.  This way these great women can be a part of your lesson and give great advice and counsel.
To help the girls keep notes and feelings, we have included a printable pamphlet.  Just print the pages back-to-back and then fold.  They will love this.
You can find this package HERE.
It is also available in our combo package HERE.