Come, Follow Me – Book of Mormon: 3 Nephi 27-4 Nephi 1
The Come, Follow Me Book of Mormon curriculum for 3 Nephi 27 – 4 Nephi 1 covers and teaches some very important doctrines and principles.  We learn that Christ's Church should be called after His name.  We learn that Christ's Church must be built upon the Gospel.  We learn about the 3 Nephites and about the differences between transfiguration and translation.  And one of the most important things we learn about is what can happen to an entire society that lives the Gospel of Jesus Christ and how prosperous and happy that society can become.  On the other hand, we also see what can happen to a society when pride enters the hearts of the people, and we can see how quickly pride can cause the downfall of a society.  Fourth Nephi alone covers 287 years, and we can see the Nephite society living righteously and being blessed and then fall into pride and sin all in this single chapter.  There are so many importing things to study in these chapters!
Our staff at The Red Headed Hostess specializes in creating effective study and teaching aids to use as part of your personal study as well as with your family.  Our kits coincide with the Come, Follow Me for Individuals and Families manual produced by The Church of Jesus Christ of Latter-day Saints.  We offer a wide variety of material for adults, teens, older children, and younger children.  Because of the many options we offer in each weekly kit, our kits are also very popular among Sunday School teachers, Primary teachers, Gospel Doctrine teachers and Seminary teachers.  Our staff is made up of current and retired Seminary and Institute teachers who have had years of professional training on how to effectively teach and study the scriptures.  Combined with over 10 years in business creating study and teaching helps, you can be confident that you are getting effective, in-depth, and professional material when you use our products.
Today, more than ever, an in-depth study of the scriptures is required if we want the companionship of the Holy Ghost.  Henry B. Eyring said, "As the challenges around us increase, we must do more to qualify for the companionship of the Holy Ghost.  Casual prayer won't be enough.  Reading a few verses of the scriptures won't be enough.  Doing the minimum of what the Lord asks of us won't be enough.  Hoping that we will have the Atonement work in our lives and that we will perhaps sometimes feel the influence of the Holy Ghost won't be enough.  And one great burst of effort won't be enough.  Only a steady, everlasting effort will allow the Lord to take us to higher ground."
Our goal is to help you make the most of the efforts you put into scripture study and the Come, Follow Me program.  With all of the options we provide each week, it will give you the flexibility to pick and choose the things you think will work best for you.  See below to learn more about what is included in the 3 Nephi 27 – 4 Nephi 1 kit.
STUDY PAGES
The foundation of every kit we produce is our Study Pages.  These are our most popular item in our kits and are for adults and teens to use as part of your personal scripture study.  These will turn you into an expert on the chapters being studied so you can then confidently teach your children the important doctrines and principles found in those chapters.  These pages include commentary relevant to today, quotes, tips, scripture marking suggestions, and great discussion questions to use with your family or class.  We recommend you use these every week.  Doing so will help you pick which other activities to use with your children.  All activities for children are based on what is found in the Study Pages.  We have many subscribers who use our service just to get access to our Study Pages even if they no longer have kids at home and don't usually have a need for the other things we provide.  With our low prices, even if you use just one thing each week, you still get a great value.
ACTIVITY PAGES
To help you teach your children the important things you just studied in the Study Pages, we provide a file of Activities.  There are things for older children and younger children in this file, as well as teens.  However, teens should primarily use our Study Pages.  This file has a lot to choose from, more than you will likely have time to use.  We do that on purpose because we want you as the parent to have the flexibility to pick and choose what you think is best for you and your family instead of us just providing 1 or 2 things.  The provided instructions with pictures will help you quickly scan what is in the kit and decide what to use.
We have activities that are a quick and easy solution for parents and we also have activities that will help you really dig into the chapters when you have more time dedicated to your Come, Follow Me study.  See some of the items in this kit below:
ILLUSTRATED STORIES
Our Illustrated Stories are a favorite because they are easy to use.  Use them on your iPad or tablet or print them at the start of the week.  Use them at bedtime for a quick and effective study or use them as part of your more dedicated study time as a family.  Each story has an illustration and the an easy-to-understand-for-kids caption explaining what is happening in the illustration above.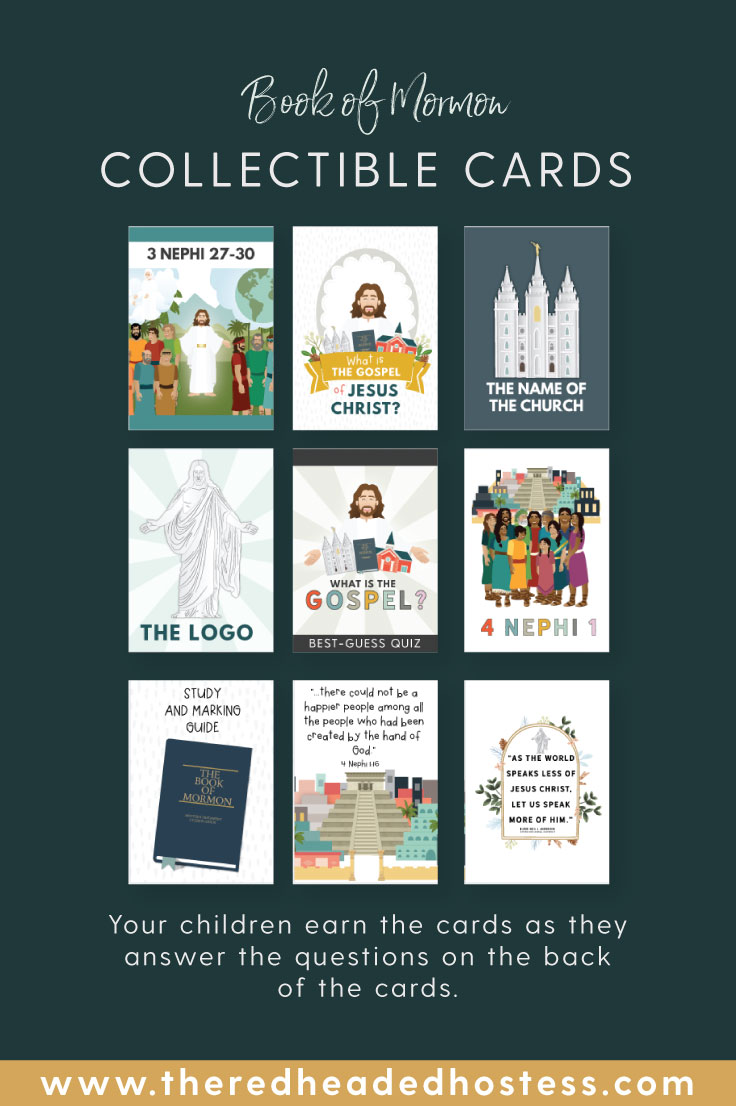 COLLECTIBLE CARDS
Another favorite is our Collectible Cards.  These often correlate with our Illustrated Stories.  By answering the questions on the back of the card, your children earn that card.  Keep them in a binder using regular trading card sleeves.  As your child fills up a page of cards, you can set up a reward's system for them.  Adding to their collection and earning rewards along the way will keep Come, Follow Me fun and exciting for your kids.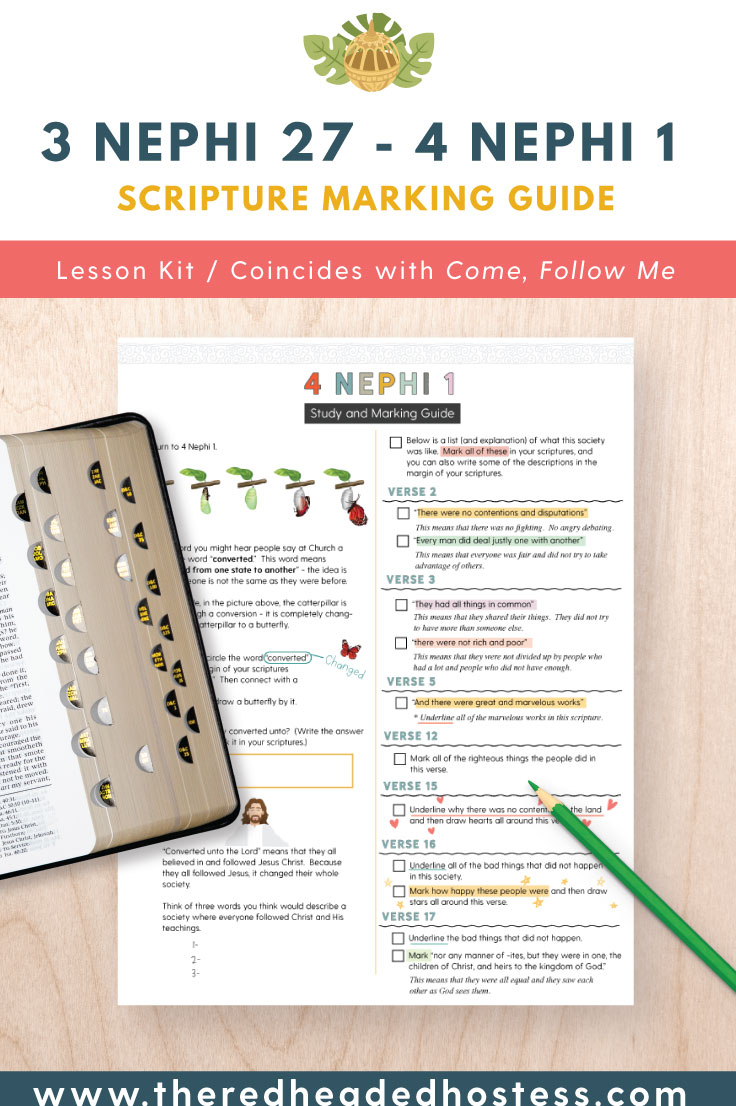 SCRIPTURE MARKING GUIDE FOR KIDS
We have provided Scripture Marking Guides for Kids since the start of Come, Follow Me in 2019.  They were ground breaking when we started them and they are still just as popular.  Parents love these guides!  Just print a copy for each child and have them follow the steps in the guide.  This will get your kids directly into the scriptures which is a main goal of ours.  These are not just busy work.  Every step in the guide will teach your child something.  Things such as doctrines, principles, and effective study techniques are all taught in our marking guides.  Things that your child will use for their entire lives.
HOW TO GET OUR WEEKLY KITS   
We provide two options for getting our weekly kits.  Both offer great value.  First, you could purchase each kit individually as needed for $4.00 each from THIS section.  Second, and the more popular option is to subscribe monthly for $10.00 a month.  This gets the average price per kit down to slightly below $2.50 each.  The subscription also offers many great free bonus files that are not an option if you purchase individually.  Click the image below to read more about how our subscription works and to sign up.  Use code 50off to get your first month for only $5.00.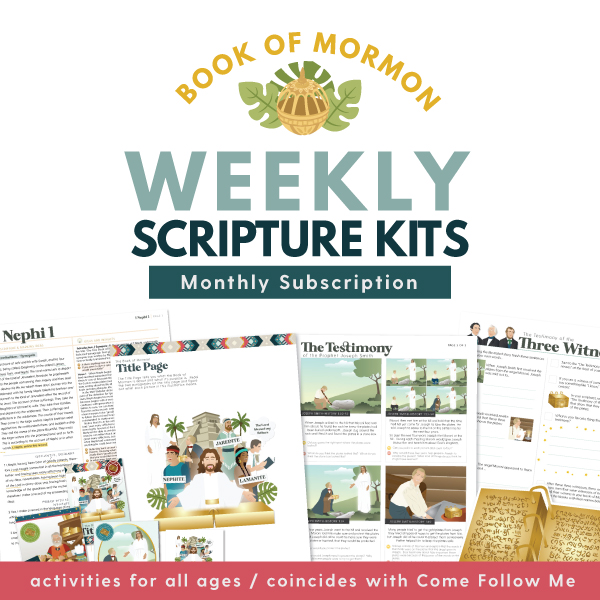 SUBSCRIPTION BONUSES
As mentioned briefly above, our subscription offers even more value with free bonus files.  There is an entire section in the subscription dedicated to free bonus files.  Things such as printable flipbooks about important topics, General Conference helps, and other popular things found on our website are all found in bonuses.  One popular bonus we offer for subscribers is a streaming video series called "Drawn In" by David Bowman.  These are fun videos for kids but will also entertain the entire family.  They are a great supplement to your Come, Follow Me Study.  Click the image below to read more about "Drawn In."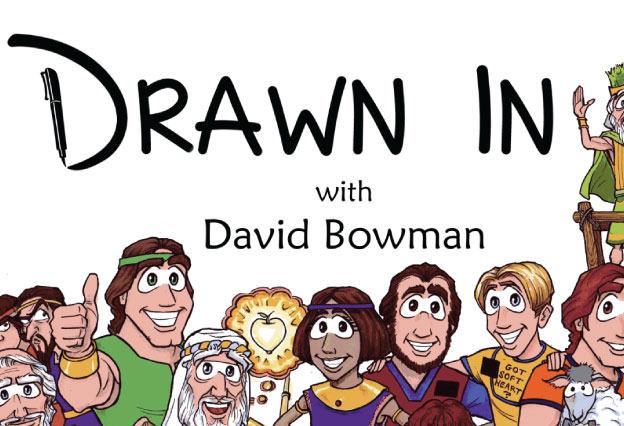 2021 Calendar – Scenes from Church History
Also, if you are a subscriber, you will get an automatic discount to our new 2021 Calendar – Scenes from Church History.  Click the image below to see the beautiful artwork found in this high quality 18×24 calendar.  This is great to keep in your home in 2021 as we study Doctrine and Covenants.