Come, Follow Me Resources for Families, Primary, and Sunday School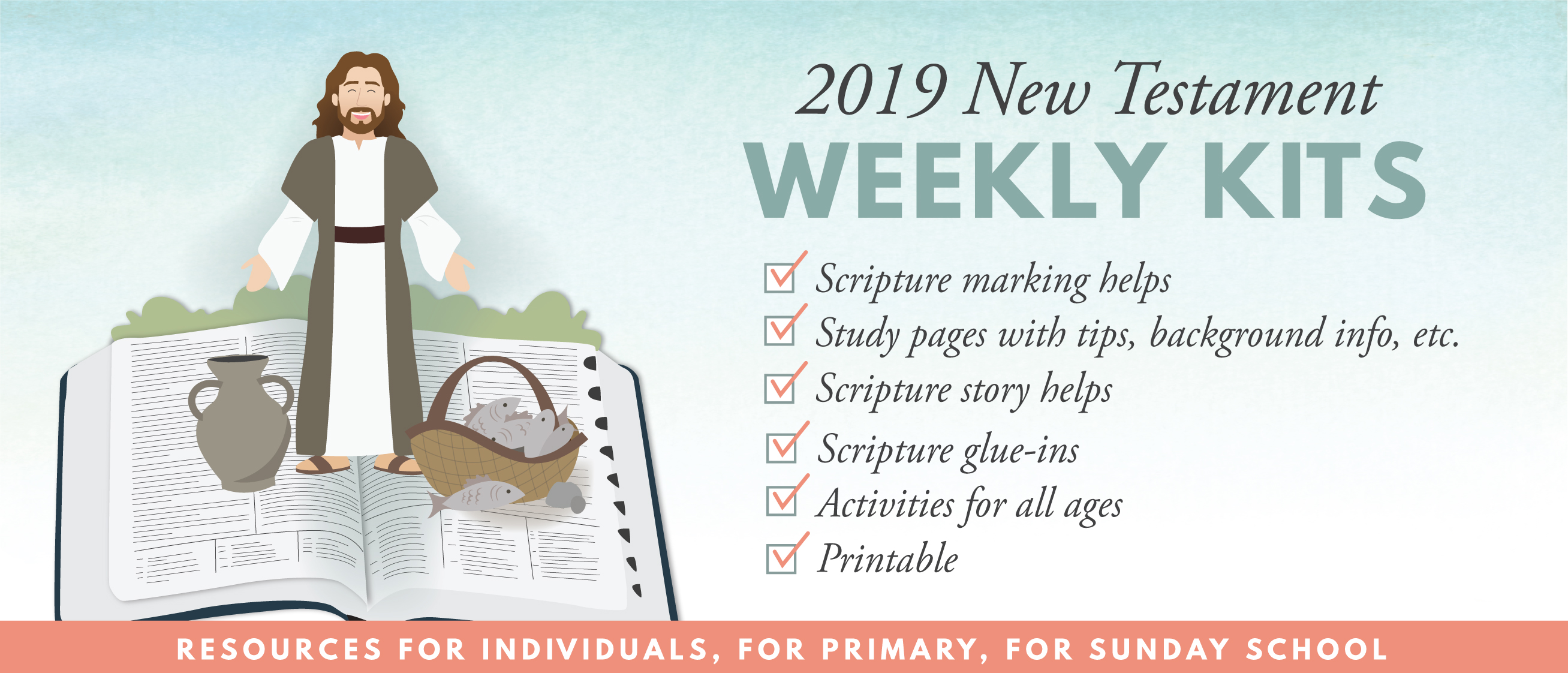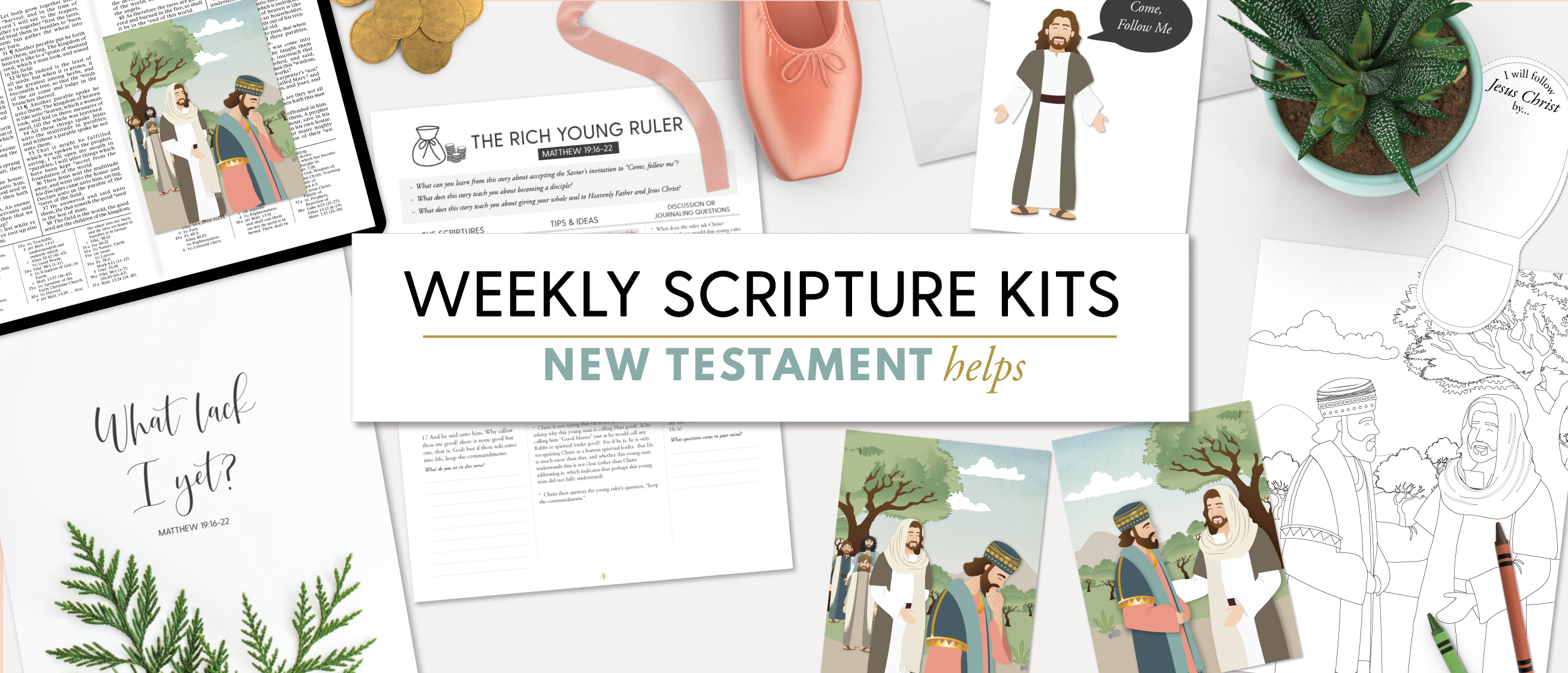 Come, Follow Me New Testament 2019 – Resources for Family, Primary, and Sunday School
We at The Red Headed Hostess have always believed that the home is the primary source of learning so we are thrilled about this home-centered focus and have been working diligently to create high-quality helps for you.
We believe that you as the parent or teacher are the best source of determining what your family or class needs to learn.  Our goal is to provide you with ideas, illustrations, activities, etc. that you can use in a way that fits your needs and vision.  We also include teaching ideas that we hope are either exactly what you are looking for or help spark ideas that you can use.
We are dedicated to making certain that each and every kit is doctrinally sound and helps you teach the Gospel of Jesus Christ with clarity.  We give all of our sources and our sources are mainly scripture and the Church's website.
Our resources listed below can help you with your personal scripture study of the New Testament or your study of the Come Follow Me program or both:
Weekly Scripture Kits – Digital Downloads that can be purchased for 4.00 each.
Weekly Scripture Kits – Monthly Subscription.  These are the same digital downloads but offered in a monthly subscription.
New Testament Study & Activity Guide – Spiral Bound Book
New Testament Lesson Journal – Spiral Bound Book
New Testament Schedule and Bookmarks – Free Download
New Testament Teaching and Study Tips – Free Download
Click the images below to see more information on each item.