Book of Mormon: Come Follow Me Alma 36-38
We here at The Red Headed Hostess specialize in helping you with your scripture study and giving you tools to teach your family the scriptures. These kits are excellent family home evening packets. Our weekly kits coincide with the Come, Follow Me schedule from The Church of Jesus Christ of Latter-day Saints, and the kit shown in this article is for Come Follow Me Alma 36-38.  Each weekly kit is unique and is designed to assist you in your efforts in Come, Follow Me Book of Mormon.  Our staff is made up of current and retired full-time seminary and institute teachers. They have had many years of training on how to teach the Gospel.  You can be sure you are getting quality, effective material when you purchase a kit or enroll in our monthly subscription.
How to Teach Come Follow Me Alma 36-38
Alma 36-38 in the Book of Mormon teach us some very important things.  In these chapters, Alma is giving advice and counsel to each of his sons.  We learn how important it is to teach our children about Christ and that we should bear testimony and share our spiritual experiences with them.  We also learn how important it is to study and truly understand what is in the scriptures and how they can affect generation after generation for good if they know what is in them.  So much of what is happening in the world right now can also be found in the Book of Mormon, and this book of scripture can literally teach us how to recognize and handle the complex situations in the world today.  It is a voice of warning and a compass to direct us in these latter days.
STUDY PAGES
The main part of our weekly kits, and one of the most popular items, is our Study Pages.  These pages include in-depth commentary, insights, quotes, tips, and great discussion questions you can use with your family or class.  In the left column is the text from the scriptures with suggested markings you can add to your own scriptures, and in the right column is where you will find the commentary, tips, etc..  These pages are for adults and teens and should be used as part of your personal scripture study.  Many people who do not even have children at home anymore enroll in our subscription just to get access to our Study Pages.
All the other activities are created around the Study Pages which is why we recommend you read these each week.  They will better help you understand the chapters, storylines, doctrines, and all the other activities that you can choose from in our kits to use with your children.  Studying the scriptures in-depth, reading and studying every verse, is the legwork of Come, Follow Me and is where you will get the most benefit.  These study pages are made to assist you in that effort.  Once you know the scriptures, you can then teach them with confidence to your children and can personally tailor and customize your teachings to the needs of your family.
ACTIVITY PAGES
The Activity Pages portion of each kit contains tools for you to choose from to use with your family.  The activities you have to pick from are for older children, younger children, and often things for youth.  The youth should mainly be using the Study Pages though. Many items in the Activity Pages file will be there in every kit and some items will be custom to each kit. They are perfect general conference activity pages. You will always have new and interesting things to choose from, ensuring that your children don't get bored. There are a lot of things to choose from in the Activity Pages' file, much more than you will likely have time to use in a week's time.
The intent is for you to pick and choose which items you think are best for your family.   We give you plenty of options so that you have that flexibility as a parent.  Once you find the items you want to use, just print those items instead of printing the entire kit.  That will save you on ink and paper from week-to-week.  Each kit comes with detailed instructions with pictures explaining each activity so you can easily decide what to use instead of scrolling through the entire document to figure it out.
Illustrated Stories
Our Illustrated Stories are items you will find in each kit every week. These are designed for both older and younger children and serve as an ideal option for a quick lesson during times when you might not have much time to prepare. They include great questions you can ask your children to spark discussion.  These have grown to be one of the most popular things in the Activity Pages portion of our kits.
Scripture Marking Guide
Our Scripture Marking Guide for kids is another item that parents love.  This gets your child directly into their actual scriptures.  These marking guides teach doctrine, scripture study skills, principles, and engage your child.  If your child can read, then they can do these guides. They can even help a younger sibling still learning to read.  Just print the marking guide and let your child work on it while you make dinner.
Our kits come with everything you need to teach Come Follow Me Alma 36-38. See some of the Activities for Alma 36-38 below.
HOW TO USE OUR WEEKLY KITS
Login and download the Study Pages and Activity Pages file each week.
Study your scriptures in-depth with our Study Pages.
Pick and choose which activities you want to use with your children and print those items.
Have a meaningful study of the scriptures as part of your efforts with Come, Follow Me.
HOW TO GET OUR WEEKLY KITS
There are two options to get our weekly kits.  You can purchase each kit individually as needed for $4.00 each from THIS section or the more popular option is to subscribe monthly for $10.00 a month.  Subscribing gets the average price per kit down to about $2.50 each which is a considerable savings.  Click the image below to read more about how our subscription works and the differences between subscribing vs. purchasing individually.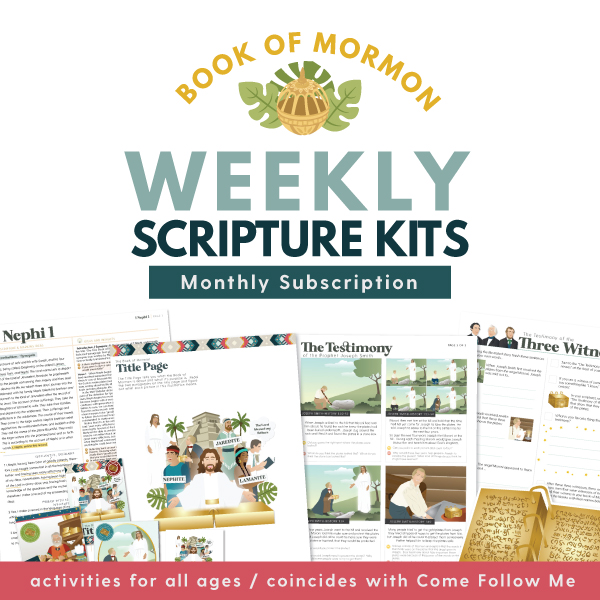 SUBSCRIPTION BONUSES
Ready for more than just our Come Follow Me Alma 36-38 kit? In addition to considerable savings, our subscribers often get free bonus files in their accounts.  In our subscription, we have made many of our most popular downloads, which would usually require individual purchases, available for free in the "bonuses" section. Also, we have another free bonus called "Drawn In" by David Bowman which is a free streaming videos series.  These videos help teach and bring what you have been studying in the Book of Mormon to life. Read more about "Drawn In" by clicking the image below.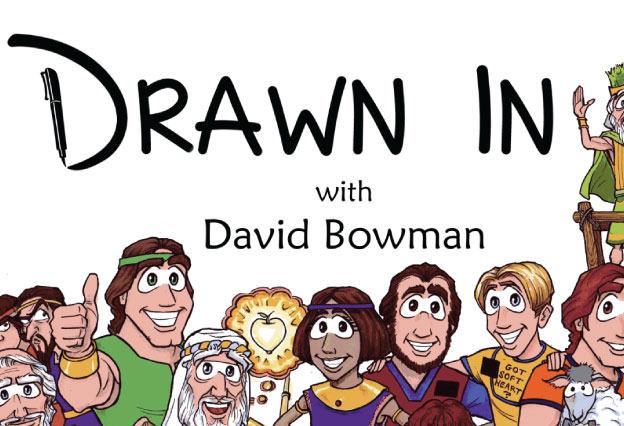 Looking for more Come Follow Me Resources?