#PRINCEofPEACE: Free Prince of Peace Easter Kits
This Easter comeuntochrist.org  is introducing their #PRINCEofPEACE campaign specifically designed to keep Jesus Christ at the center of Easter.   The theme, "Prince of Peace" can help us each implement eight core principles of peace into our lives (faith, compassion, forgiveness, repentance, gratitude, scripture [God's word], prayer, and hope) and draw closer to the Savior.  From the words of  Isaiah 9:6, "…and his name shall be called Wonderful, Counseller, The mighty God, The everlasting Father, The Prince of Peace." May we all use this scripture and this campaign this Easter to reverently remember our resurrected Lord and Savior Jesus Christ.
The designers here at The Red Headed Hostess have created free #PRINCEofPEACE kits for you to help make your Easter more meaningful.  We have provided a kit to help you implement the eight principles of peace, and another kit you can use with your family or class to teach about the resurrection of Jesus Christ and what it means to us.  We are also linking to other free and meaningful kits from other blogs and designers.  Click through the links below to view and select what will work best for you, your family, or class.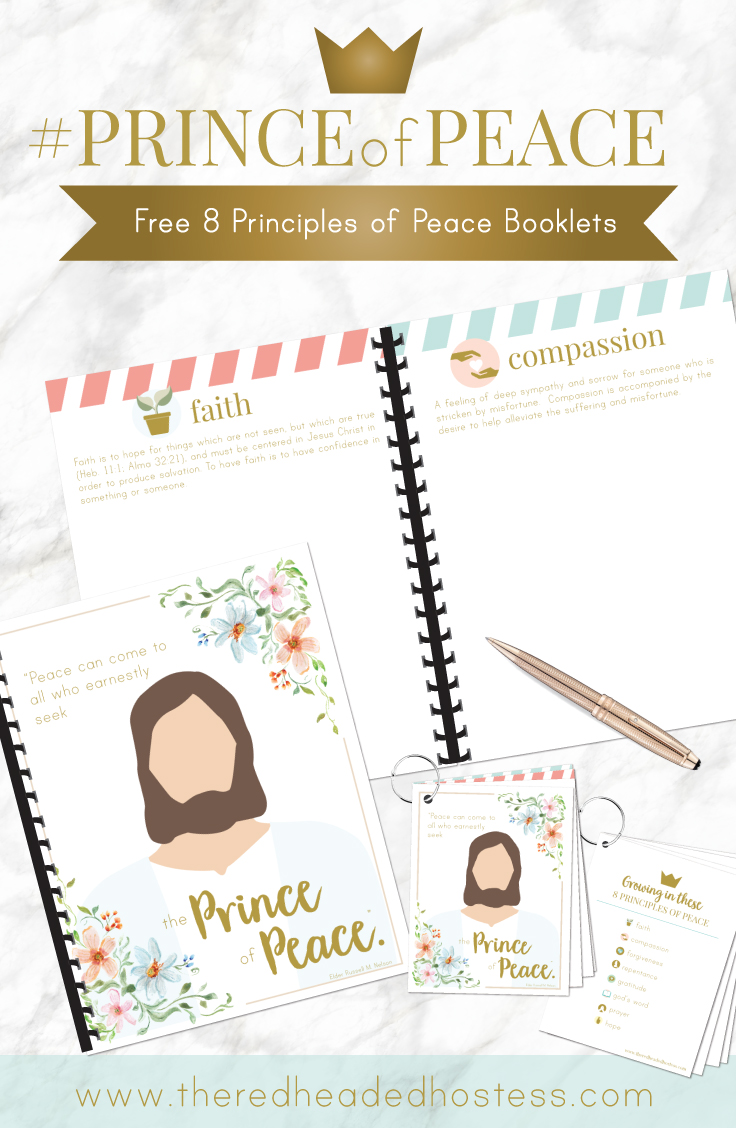 #PRINCE of PEACE Booklets and Lesson
Free booklets designed by The Red Headed Hostess.  Use these booklets to study and grow closer to Christ through the 8 principles of peace.
Free #PRINCE of PEACE mini flipbook download–DOWNLOAD HERE
Free #PRINCE of PEACE full 8.5X11 book download–DOWNLOAD HERE
Here is a free outline and printables for a #PRINCEofPEACE lesson that could be used with Young Women, Relief Society, or for a Family Home Evening Lesson.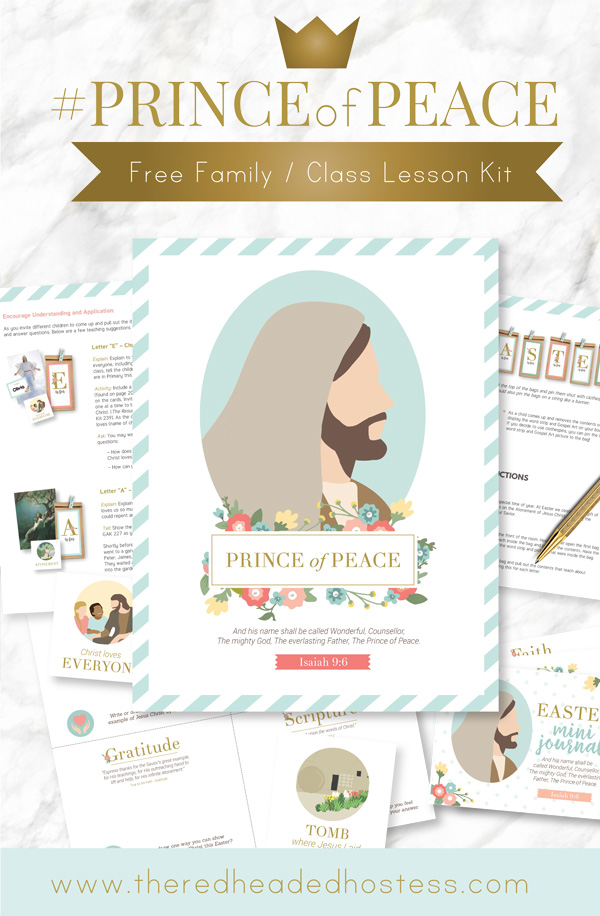 Free Easter Lesson Kit by Courtney Aitken.  This Easter lesson can be used for Family Home Evening or your Primary class. This is similar to our other Primary Lesson Helps but free for 2017.
Free #PRINCEofPEACE primary/family Lesson Kit- DOWNLOAD HERE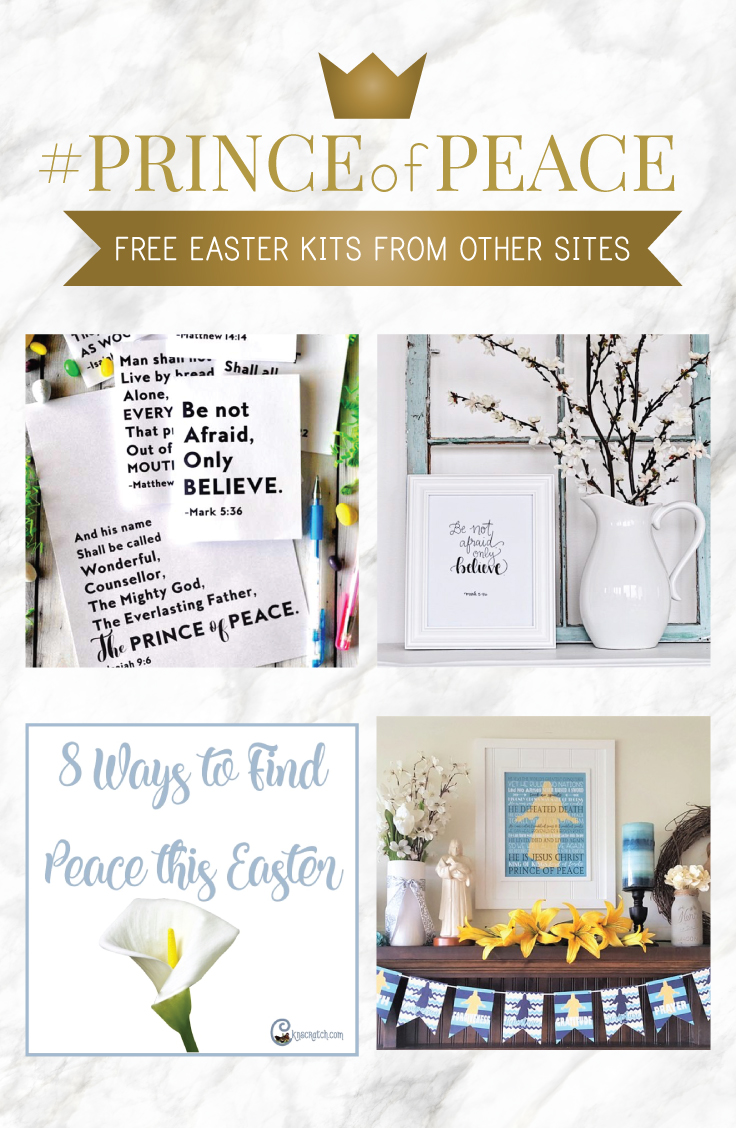 #PRINCEofPEACE kits from other websites:
TeePeeGirl.com
WritingintheStillness.com
CknScratch.com
MyComputerIsMyCanvas.com
RiseandShoutShop.com
DoubletheBatch.com
BrightlyStreet.com
TheKiwiInTheClouds.com
RecognizingJoy.com
LifesJourneyToPerfection.net
FamilyLocket.com
GypsyMagpie.com
LifesJourneyToPerfection.net
YayIMadeIt.blogspot.com
CranialHiccups.com
FaveMom.com
LittleLDSideas.com
LifesJourneyToPerfection.net
FamilyLocket.com
LDSparenting.blogspot.com
OneWillisFamily.blogspot.com
MORE LINKS COMING SOON!
(If you have a kit you would like highlighted here please contact [email protected] and send us the link.  If you include a 600 x 600 px image in your post we will also highlight it below.)
#PRINCE of PEACE kits found below