Come, Follow Me – Book of Mormon: Mormon 1-6
The Come, Follow Me Book of Mormon curriculum for Mormon 1-6 is full of so many things we can learn from.  We learn about the prophet Mormon and that we was "quick to observe."  We learn about what happens when an entire society rejects God and His prophets and the hardness and wickedness it can create.  In these chapters, we see the end of the Nephite civilization.  We can also see God's hand in the coming forth of the Book of Mormon and how He as preserved that record for us in these last days, and we can see Mormon's important role in obtaining, adding to, and abridging the plates.  We can all learn important lessons from Mormon's righteousness and leadership.
Here at The Red Headed Hostess, we create resources and material that will help you study the scriptures and then help you teach your family.  Our staff is made up of current and retired full-time Seminary and Institute teachers who have received years of professional training on how to effectively study ad teach the Gospel.  You can be sure you are getting high quality, effective, and doctrinally accurate study and teaching aids when you use our products.  Our weekly kits are our main product and they coincide with the Come, Follow Me curriculum produced by The Church of Jesus Christ of Latter-day Saints.  Our kits are designed for the Come, Follow Me for Individuals and Families manual, which is the manual that is supposed to be used for your at-home study.  However, because our kits have so many great options to choose from, they are very popular among Sunday School teachers, Primary teachers, Gospel Doctrine teachers and Seminary teachers.
Each kit literally has something for all age groups from adults to small children.  You get lots of great professional material and at an incredibly low price.  See some of the items in the Mormon 1-6 kit below.
STUDY PAGES
Our Study Pages are one-of-a-kind and unique to our company.  These are the foundation of every kit and are meant to be used in your personal scripture study.  These provide the scripture text in the left column with suggested scripture markings you can add to your own scriptures.  In the right column is in-depth and relevant commentary, insights, quotes, and discussion questions which are great for your family or class discussions.  All other activities we provide are based on what is studied in the Study Pages so that the things you use with your children coincide perfectly with what you have studied and learned on your own.  Nothing can replace getting into and reading the actual scriptures, and these Study Pages will help you make your scripture study efforts more effective and help you discover how relevant the scriptures are to our world today.  Teaching your children important doctrines and principles will become easier as you gain a more firm understanding of the scriptures yourself.  That is the goal of our Study Pages.
ACTIVITY PAGES
After you have studied in-depth using our Study Pages, you will know what you want to teach your children and be excited about teaching them.  The items in our Activity Pages will help you and provide you with resources to teach your children.  There are things for all ages in these Activity Pages.  Just pick and choose the items you think will work best for your family.  Then print only those items.  Printing the entire kit isn't necessary, or even recommended, because there is going to be more than you have time to use.  Our intent is to provide you with many great options and then you pick what you think is best.  Detailed instructions with pictures will help you determine which items you want to use with your family.  See below some of the activities found in the Mormon 1-6 kit.
ILLUSTRATED STORIES
Parents LOVE our Illustrated Stories!  We call them "Bedtime Stories."  The illustrations and captions are designed to help children learn the important lessons in the chapters being covered.  These are popular because they are versatile.  Either use them on your iPad or tablet or print them and keep them as part of bedtime for a quick lesson/story or as part of your dedicated scripture study time.  We have Bedtime Stories for every chapter in the Book of Mormon throughout each weekly kit we create.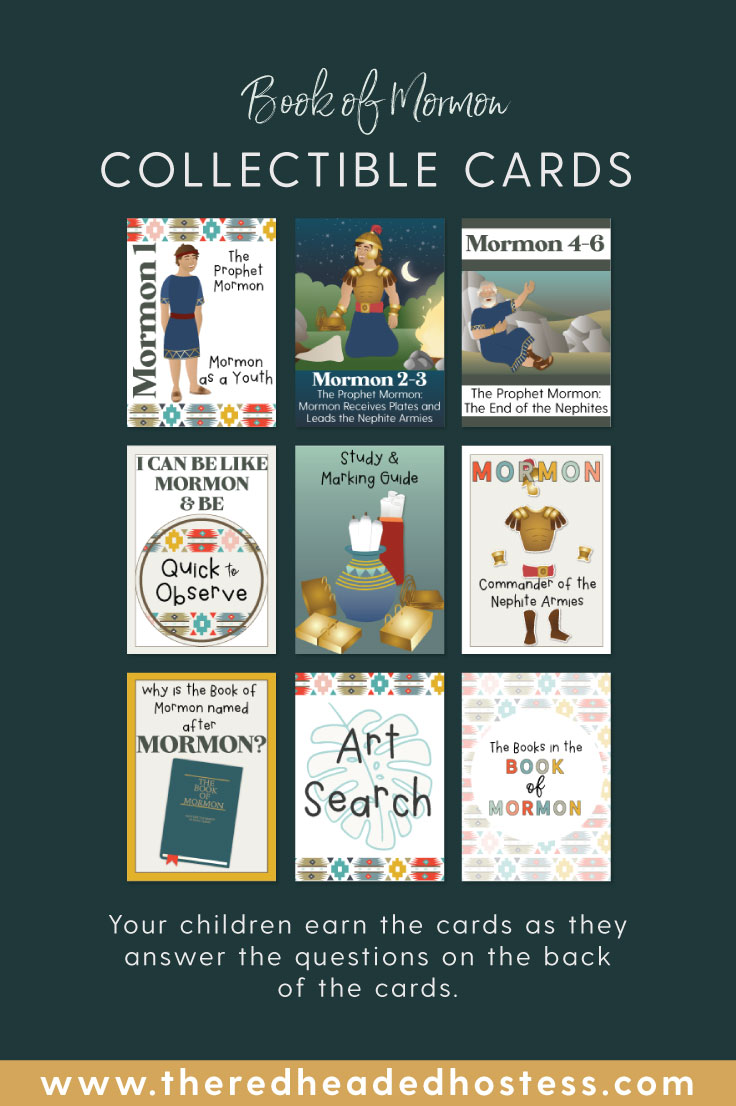 COLLECTIBLE CARDS
Introduced at the start of 2020 for our Book of Mormon weekly kits are collectible cards.  These help your children look forward to and get excited for Come, Follow Me.  These can be used with the Bedtime Stories or on their own.  By answering the questions on the back of each card, your child can earn that card.  Keep them in clear plastic trading card sleeves and as your child fills up an entire sleeve, you can give them a prize or reward.  Adding to their collection all year long and earning rewards along the way will help your children get excited to do Come, Follow Me and study their scriptures.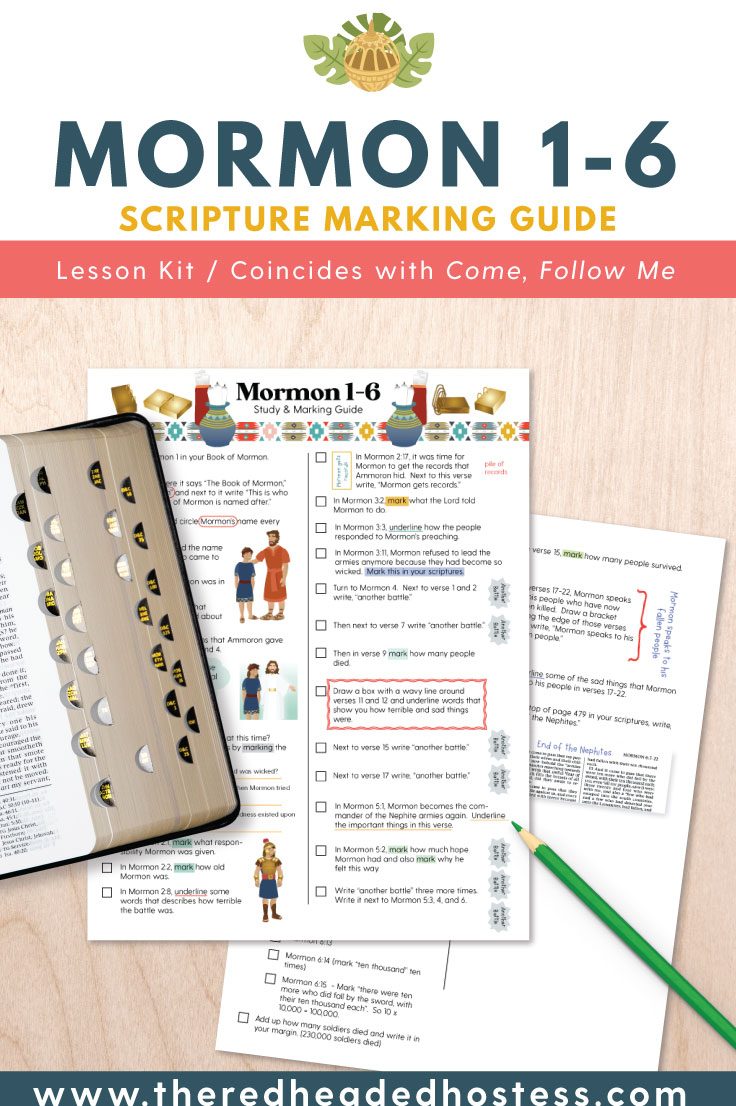 SCRIPTURE MARKING GUIDE FOR KIDS
Our products help you get into your actual scriptures.  Our Scripture Marking Guide for kids is perfectly created to accomplish that goal.  Just print the guide for your kids and have them follow the step-by-step guide that will help them study and mark their scriptures.  Each step and marking has an important purpose and will teach your children how to study and find things in the scriptures that will bless their lives.  This is an easy print-and-go activity.
See some of the kit-specific things we have for Mormon 1-6 below:
HOW TO GET OUR WEEKLY KITS
We focus on high quality and great value.  There are two options you have to pick from for getting our weekly kits.  With each kit providing an average of 40-60 pages of great content, either option is a steal.  You can purchase each kit individually as needed for $4.00 each from THIS section.  Or the more popular option, offering even greater value, is to subscribe for $10.00 a month which gets the price per kit to slightly below $2.50 each.  Click the image below to learn about how our subscription works and to sign up.  Don't forget to use code 50off to get your first month for only $5.00.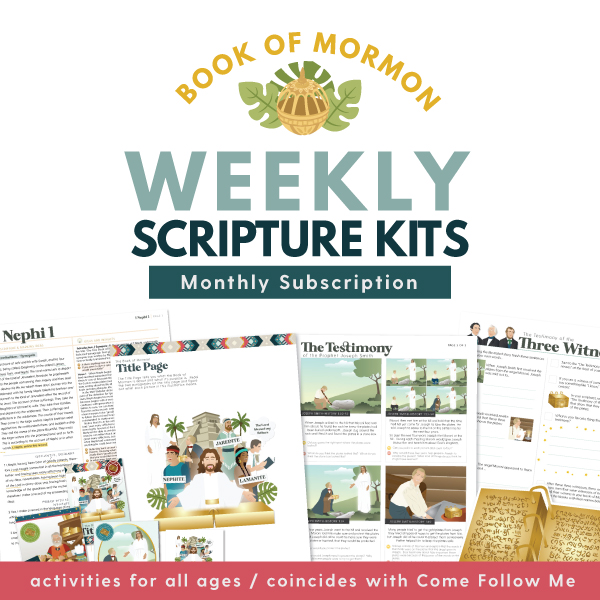 SUBSCRIPTON BONUSES
Adding even more value to our subscription are free bonus files.  Popular files already found on our website are often added for free to subscriber accounts.  Things for General Conference, Study Flipbooks, Page Titles, and more are examples of free things we give to subscribers.  One free bonus we offer is a streaming video series called "Drawn In" by David Bowman.  These are  great supplements to your scripture study and fun for the entire family.  Read more about "Drawn In" by clicking the image below.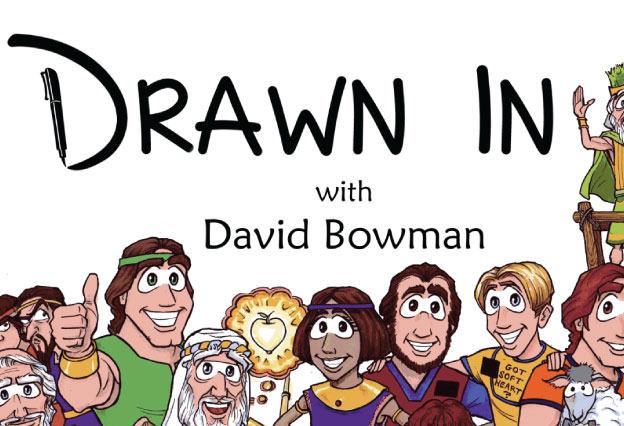 Also if you are an active subscriber, you currently get a built-in discount on our new 2021 12×18 calendar.  Click the image below to see that Calendar.